Telltale Games' The Walking Dead has helped propel the beloved adventure game genre to the limelight, more than ever gamers are solving puzzles, reading dialogue, pointing and clicking, and it's great because adventure game fans can make the most of it. Now Telltale aren't silly, and if there's one thing they enjoy its telling a great story, so when they announced the new Walking Dead DLC 400 Days, fans knew they would be in for a treat, not to mention some engaging stories whilst they await the release of Season 2 of the award winning episodic series later this year.
For those unaware 400 Days is a collection of five stories that takes place throughout the zombie apocalypse following new characters Vince, Wyatt, Shel, Russell and Bonnie, the DLC is around about the length of a standard episode and will link Season One and Season Two nicely together.
If you loved The Walking Dead Season 1 then undoubtedly one of the reasons will have been for the true impact that your choices have on the story, even 400 Days will be influenced by some of the choices that you made in Season 1 ranging from real subtleties that the more astute will pick up on, to oh my god moments. Of course because 400 Days precedes Season 2 every choice you make throughout the five stories, may well affect what happens in Season 2.
For our presentation of 400 Days we were shown the entirety of Vince's story, now I'm not going to drop too many spoilers down, but some can't be helped. Vince's story takes place after we witness him shooting an individual for reasons unknown, and on day 2 of the 400 day timeframe of the DLC we find him and two other inmates on a prison transport bus in the sweltering heat.
With the short nature of the DLC and its five contained stories we're thrown a fair amount of exposition in short and sharp conversation between Vince, Danny; a rapist and Justin; a fraudster. After an incident leaves the three alone on the bus with a zombie fast encroaching and themselves chained up with nowhere to go you must make a particularly tough choice on the fly with two characters that you barely know anything about, and instantly we're safe in the knowledge that 400 Days will be just as tough, engaging and morally ambiguous as the first Season.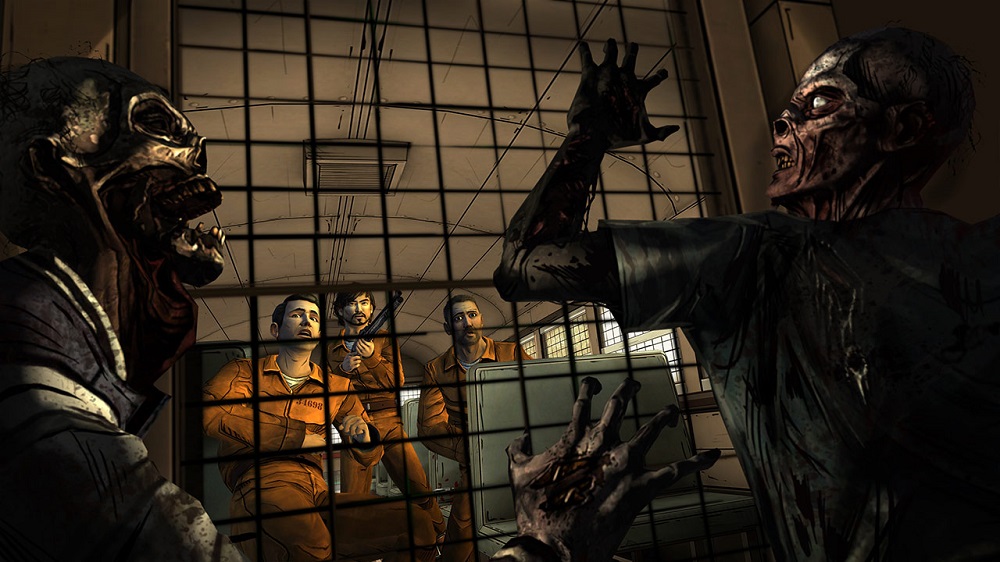 With only around 20-40 minutes with each character, it is unlikely that you will establish the same emotional attachments that you did previously with Lee or Clementine, and so rather than have a central character for the DLC, Telltale have centred 400 Days around a Truck Stop that each story revolves around.
In 400 Days, you will be able to piece together where in the 400 Day timeline each story takes place, playing them in the correct order you may see the result that subtle choices make during the timeline, and more importantly, hints as to what may take place during Season 2.
Fans of Season 1 and The Walking Dead universe will be pleased to know that there will still be no shoe-horning or cameos of pre-existing characters, and Telltale will continue to tell their own stories whilst exploring a part of Robert Kirkman's world.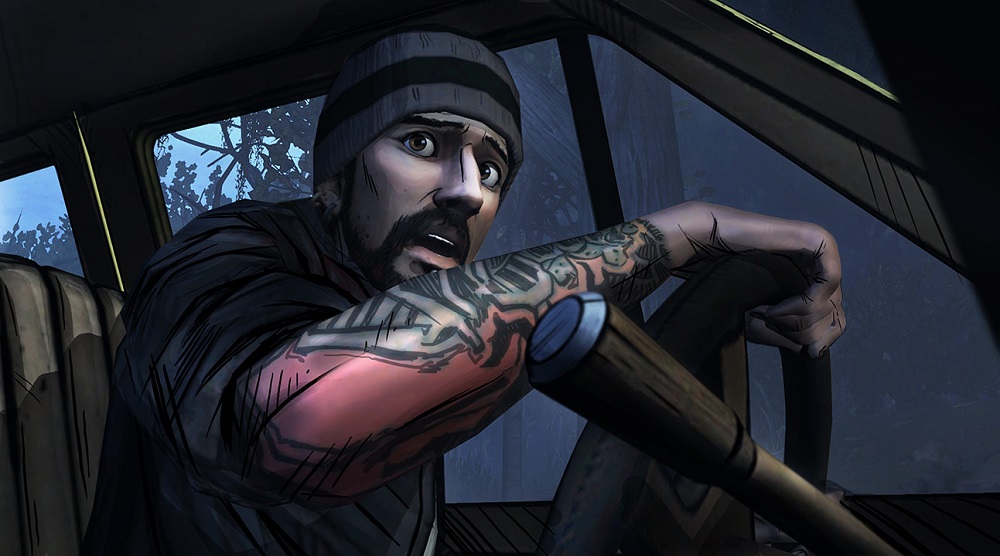 Walking Dead 400 Days is scheduled for a release July 2013 for Windows PC, Mac, Xbox Live Arcade, PlayStation Network and iOS for the price point of a standard episode on the platform of your choice, but bear in mind that you will need at least one episode of the first season in order to play it.
If you're looking forward to experiencing The Walking Dead on Playstation Vita, Season One and the 400 Days bundle should be available around August 2013.