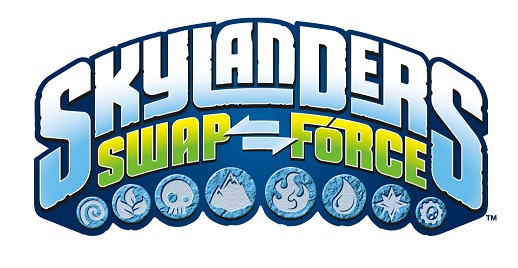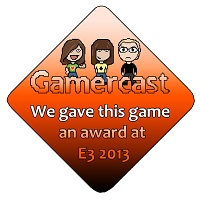 When Activision announced Skylanders 2 years ago, they were taking a big risk, physical toys and video games had never really hit it off before, however there was something about the quality of the game, the true spirit of collecting and some very colourful characters that have gotten gamers young and old hooked, and last year alone 6.2m figures were sold in the UK! So it was no surprise when last year Skylanders Giants launched, and even less of a surprise that Skylanders SWAP Force featured at this year's E3, but is it too soon?
The Skylanders find themselves on the Cloudbreak Islands, home to a mystical volcano that erupts every hundred years and replenishes the magic in Skylands. Unfortunately during an epic battle a team of Skylanders were caught in the eruption, blasted apart and landed on earth, however thanks to the magic of the volcano they have the ability to swap halves! Of course Kaos is back with yet another evil plan to thwart the Skylanders, but with the new SWAP Force in tow, he stands no chance.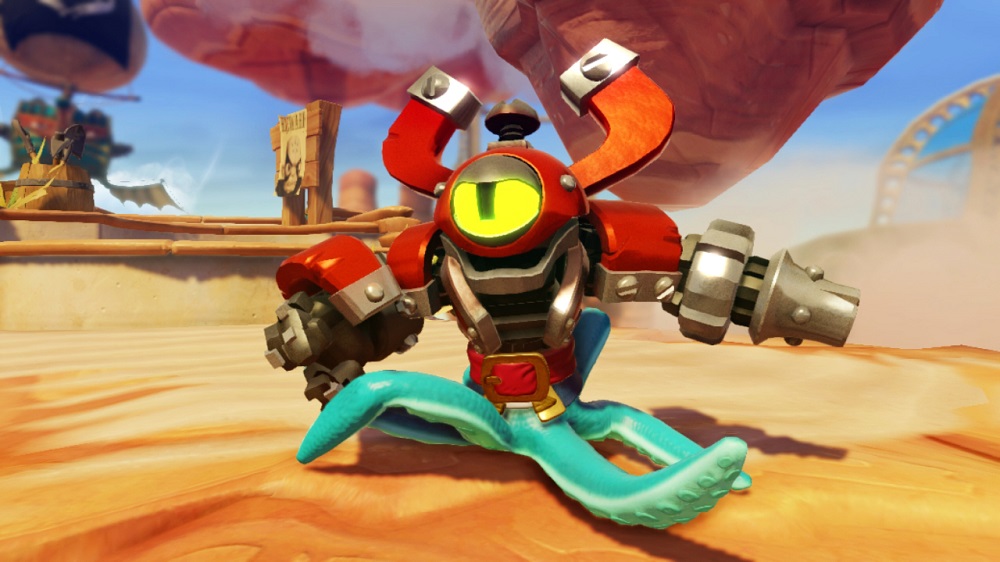 SWAP Force brings with it 16 brand new SWAP Force figures that allow you to interchange their top and bottom for 256 different combinations that combine the locomotion, attack and accessible areas of the characters lower half and the weapons from their upper half, they don't stop there though, with 16 new standard Skylander characters seeing a release as well as 8 light cores and 16 returning characters with new powers and abilities.
We only had a go with a couple of the new SWAP Force figures, partially because we were absolutely mesmerised by Washbuckler's beautifully animated tentacles, which of course you can give to any if the other 15 SWAP Force characters. The game as always is bright, colourful and full of enemies, collectables and so much innocent fun! Fans of the first two games will also be excited to hear that the level cap has been raised to 20 allowing you give your old characters that nudge up with such ease, and one of the most requested features has now also been implemented! Every Skylander can now jump!!!
Skylanders SWAP Force is the first entry in the game that developer Toys for Bob step down for Vicarious Visions, a studio that usually deals with porting Activision's titles to consoles like the Wii and Nintendo DS, so we will hopefully expect just as engaging an experience.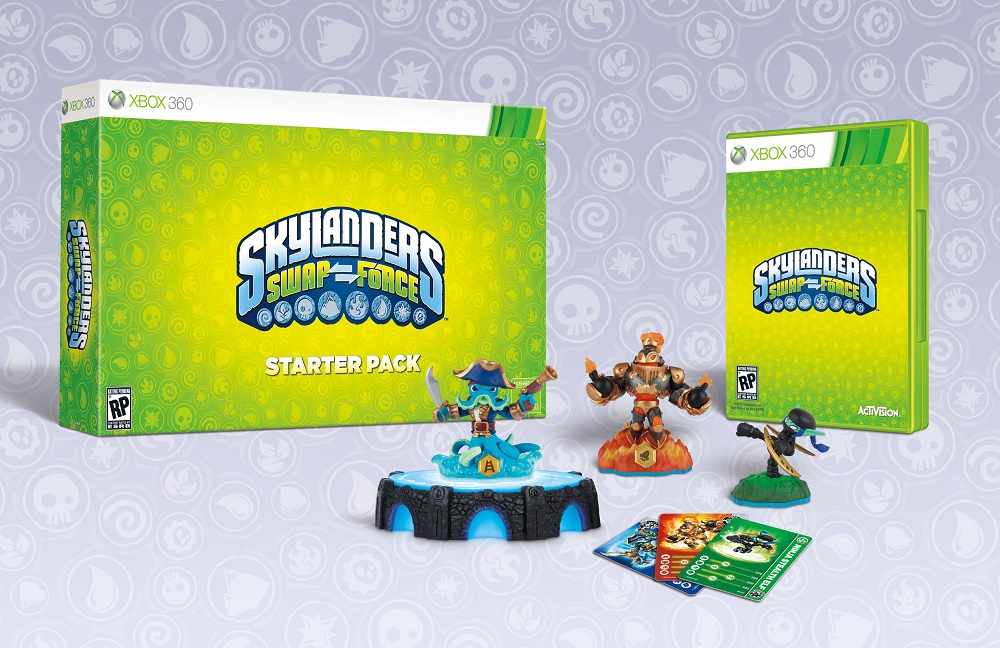 We can see no reason that Skylanders SWAP Force will not hit it off like always, especially with 32 brand new characters, however with the competing Disney Infinity who knows what could happen to the fantastically imaginative series that features characters as colourful as Spyro the Dragon, Gil Grunt, Erupter and Hot Dog as well as a wholly enjoyable platforming experience.
Skylanders SWAP Force is scheduled for a release this Autumn on Xbox 360, Xbox One, Playstation 3, Playstation 4, Nintendo Wii, Wii U and Nintendo 3DS, just in time for the Holidays, and fear not, as usual all of your old Skylanders figures will be compatible, although you will have to get a new portal of power, and before you say, no they aren't trying to con you out of your money; with the new interchangeable characters new technology is required.