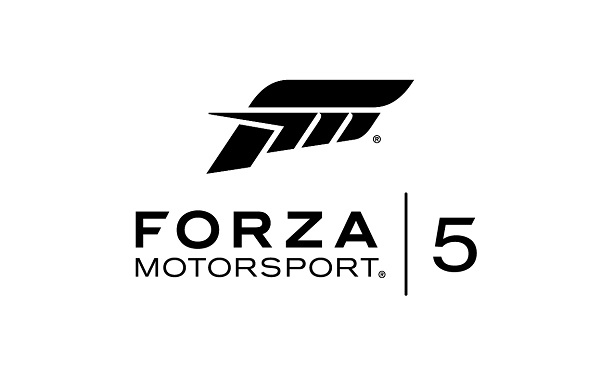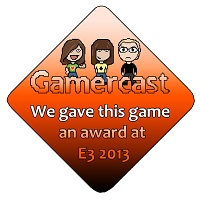 Forza is back in the more than capable hands of Turn 10 Studios, and their latest in the series Forza 5 marks a new era of the racing simulation, Gran Turismo 6 may well have improved its technology models but one aspect they cant promise is a living world of racing that players can enjoy with, or without their friends.
Forza Motorsport has long since taken over the once great Xbox exclusive Project Gotham Racing, and the series has become THE racing game that you must own on the Microsoft platform, and in regards to the latest offering, if you are buying an Xbox One, you will need this game! Delivering a simulation or more-arcade driving experience depending on your choices, Forza Motorsport caters to all with the various assists that you are welcome to turn on or off allowing for a more arcade experience, or pure simulation for the hardcore among you.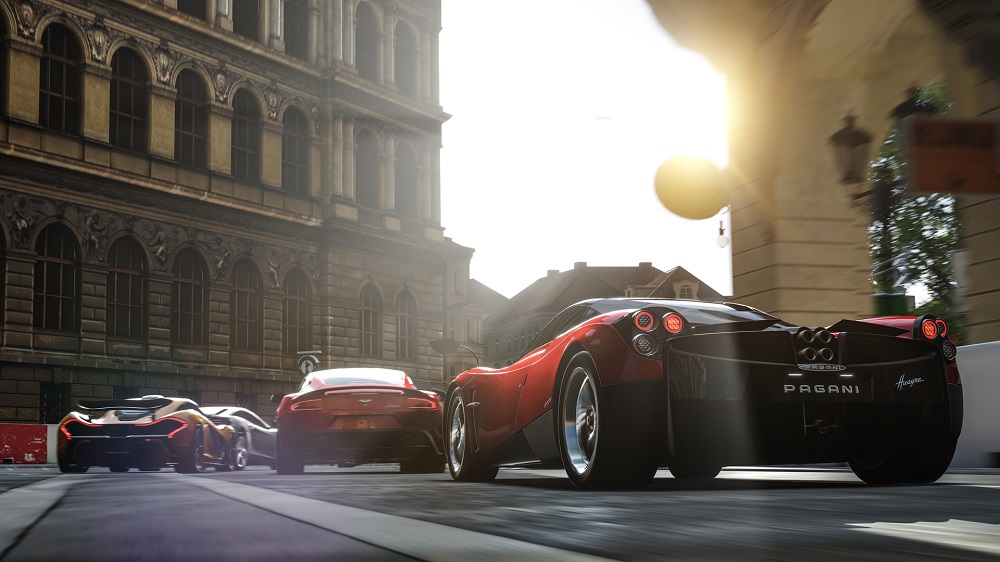 We got hands on with Forza Motorsport 5 at E3 and it looked absolutely stunning, driving around the breath-taking views of the Prague landscape in the McLaren P1 paying care to stay away from the barriers with the high-resolution damage modelling, after all it will show every single bump off, and we didn't want our car ending up as a wreck, however the same could not be said for the other people we saw playing, and they weren't driving simulation!
However something that interested us the most at Microsoft's Press Conference was the brand new Drivatar feature, we spoke a little to a representative who was able to go into a little more detail with us on the feature and exactly how it works. What's interesting to note about Drivatar is it just wouldn't be possible if it weren't for the Xbox One's extensive servers, thanks to these Forza 5 has a real living world, after all how often do you find you've got no one to race online with because your friends are in very different time zones, or have active social lives, Drivatar works against this and ensures that there's always someone else to race with.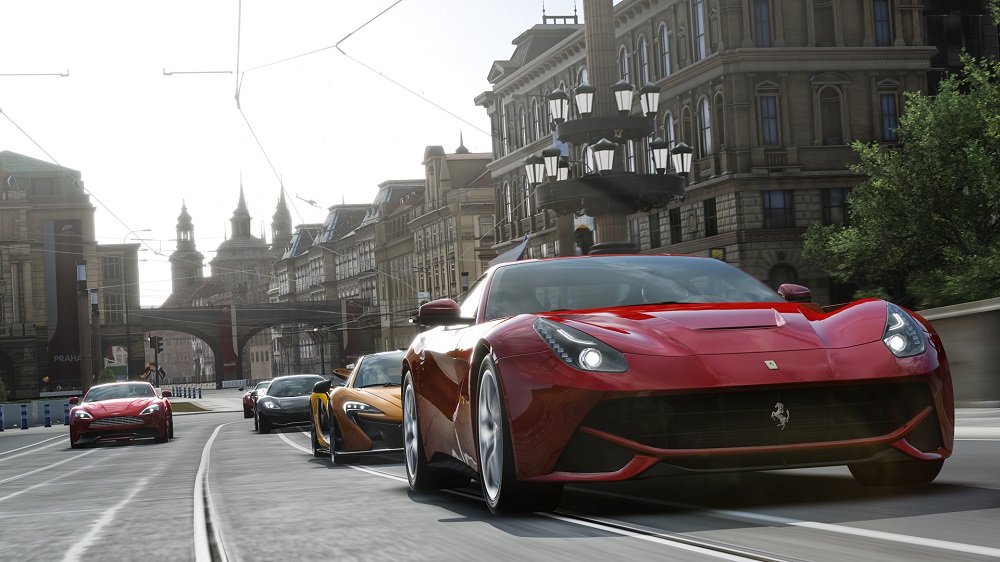 In Forza 5 you can race any of your friends and family that have played the game without the need of them being online, what the game does is pick the car currently in their garage along with any paint jobs and modifications it may have, it then takes all of the information from the cloud on their driving style and techniques as evaluated by Drivatar and sets you up for a race, the idea being that it will feel as though you are driving against your friend despite the fact that they are not actually playing, pretty impressive right?
But what if you've not played a certain track that your friend wants to race you at? Perhaps they figures that they will have the obvious upper hand? Well the way Drivatar actually works is not by simply ghosting your laps on a track, instead the Drivatar system takes note of the way you play; how you take corners, how you accelerate, whether or not you break too early or too late, or perhaps if you block your opponents, all this data is stored on the cloud and calculated for each segment of a track which can then be emulated within similar segments on other tracks, so the more you play the better characteristics it will copy of you.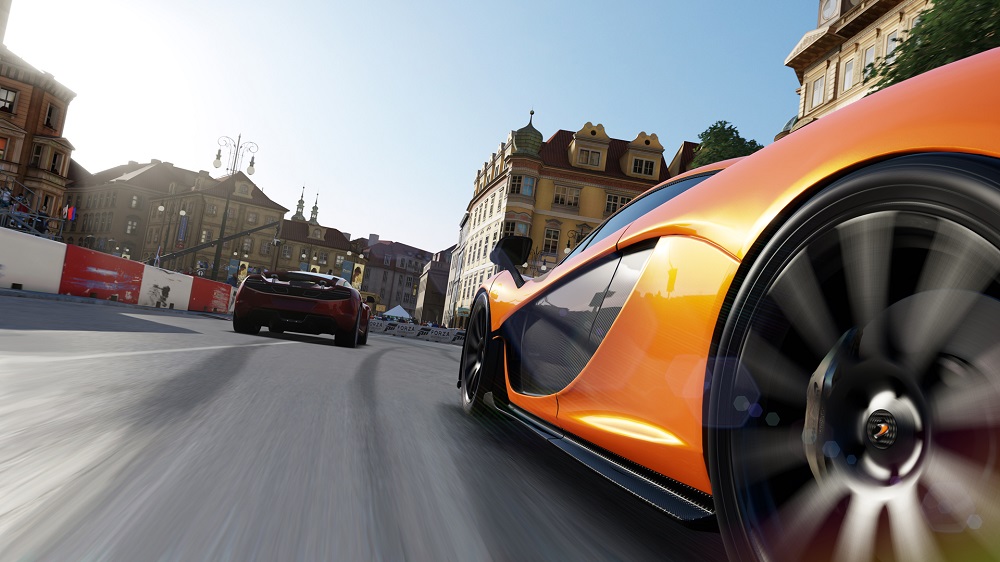 As much as we asked, unfortunately information could not be divulged on which official tracks will be being used apart from the Top Gear Track, the same goes for cars, and other than the Ferrari F12 Berlinetta, McLaren P1, Aston Martin DBS 2013, Lamborghini Aventador and the Pagani Huayra cars in the demo, alongside the recently announced series debut of the IZOD IndyCar Series and the 1976 Formula One cars driven by James Hunt and Niki Lauda, they're keeping their lips tight. All of these fancy cars aside we can only hope that the game returns with the usual ragtag bunch like the Lancia Delta, Volkswagen Camper Vans and the Ford Fiesta!
Forza 5 is looking and feeling terrific, even if we couldn't taste the air, it was just unfortunate that Drivatar was not present to try out, Forza Motorsport 5 is scheduled for a release during November in time for the launch and available exclusively on Xbox One.