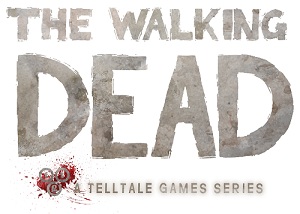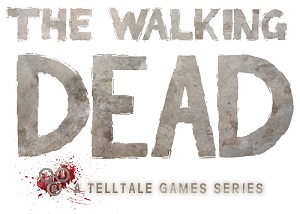 So if you're not one of the million or so people who have played episode one of The Walking Dead, well maybe you should! It'll only take about an hour and a half of your time and you'll enjoy it if you love anything Walking Dead related or of course zombies, sorry I meant to say walkers, but not in the standard Dead Rising style of killing hoardes of them.
We were lucky enough to take a sneak peak of Episode two of The Walking Dead: Starved for Help, however I recommend you do not play episode two until you have read past issue 15 of the comics, or episode 18 of the television series otherwise it could spoil something for you if you want to know about it first in one of the other types of media, otherwise you should definitely buy it when it's released later in June.
So now we're past the warning stage and you want to know a little about episode two I'm going to do my best to not spoil any of the amazing moments that we witnessed. Episode two features a lot of tough choices like the first episode, it's all about managing your relationships with the other characters and figuring out the correct balance of power that you need to have in order to keep everyone sane and happy with you.

Of course you may have played the first episode; A New Day much more differently than I did, I definitely made a few different choices to the way that Telltale Games had in the save they loaded from. Straight away from the start of the episode you can see changes that certain events had on your game. The outline of the start of the episode is that it's where we left off from the end of episode one, except it's now three months on, they've got no electricity and are very steadily running out of food.
Not only will it mean that you just happen to have one person alive which for another player might be dead. As well as the benefit of having person x on your team, some companions have extra character traits that can help you out along the way, if you saved them previously that is. These abilities aren't direct abilities but they can aid you in the second episode. Turns out I made different choices so my experience will be a lot different though, but this is a great aspect of the game which finally is more noticeable now that we can jump into episode two. So when you talk to friends about the experience you had you'll have the amazing feeling of potentially having different events occur, making the game feel like your own unique adventure.

As you'd presume from the first episode you'll meet new faces in Starved for Help, witness exciting moments, terrifying choices and tough decisions. Which will all of course feed into the story arc and change what the outcomes of the rest of episode two and the further episodes entail. If you thought episode one had some tough choices you've seen nothing yet, I highly recommend you pick it up once it's out. If you're unsure of if you want to pick it up all I got to see of episode two was the first 15 minutes and I already want to see more. Hopefully I have been vague enough to not spoil anything while also making you want to give it a play, if you want more details you can comment below asking but I wanted to keep this all spoiler free as the game is an experience you really want to witness for yourself.
The Walking Dead: Starved for Help is due for release on the 27th of June on Xbox 360 and June 29th for Playstation 3 and Windows, although currently the PS3 date in Europe is unconfirmed.