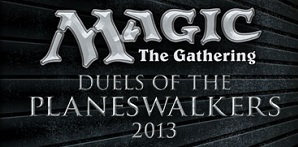 For all of those Magic the Gathering fans out there you're sure to be looking forward to the imminent release of the 2013 Core Set. Well there's also something released just before the physical cards are on the shelves and that's Duels of the Planeswalkers 2013, the digital component of MTG.
For those that haven't played the digital version of MTG before they're developed by Stainless Games who you may recognise from their Carmageddon days. Well for the past few years they've been creating a digital version of Magic titled Duels of the Planeswalkers; 2013 is the third iteration and is set to be the best yet to help train future MTG players by including tweaks to timers that make it even more like the real game, along with new cards and gametypes.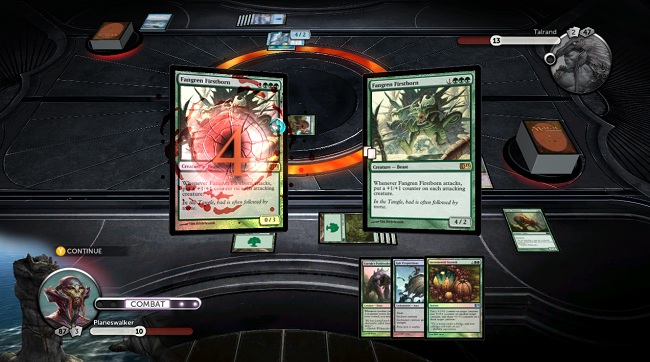 One of the best uses of Duels of the Planeswalkers 2013 or the previous iterations is that it can teach you how to play magic in a more practical sense than from learning by reading or having a friend teach you. It almost works better than friends too as it is 100% strict to the rules so you'll always be performing the correct moves and never be allowed to perform anything illegal. The game can even give hints on what it thinks is the best move for you to do, of course you don't have to pay attention to it but when learning the basics it's really helpful. Once you feel you've gotten to a better level of understanding with MTG you can then turn off the prompts and get used to playing without a guiding hand.

As well as playing a standard game of Magic you can also play Planechase which is a two to four player game that was recently released in card form, which makes MTG even more of a social game. Planechase has you crossing over different planes, almost creating your own game every time you play. It also introduces conditions that can only be controlled by the random roll of a die, creating a completely unpredictable game. The cards within the Planechase deck are also available outside of the game in real card format so if you enjoy playing it you can pick up a deck or two.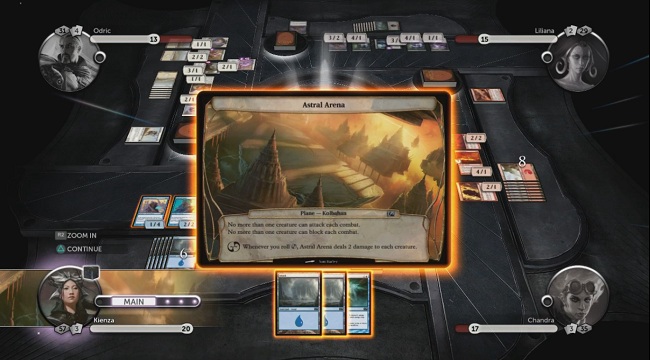 As well as seeing the game running on Xbox 360 I was also able to have a look at Planeswalkers 2013 running on the iPad, specifically on an iPad 3 and I must say it looked stunning on the high res screen. Not only did the game look crisp but you could actually read the cards without having to zoom in. Making it much closer to the actual MTG experience than playing it on consoles or pcs ever could.

Anyone who buys a full copy of Planeswalkers 2013 not only has the chance to see the 2013 Core set before it's released on July 13th but you'll also receive a code which you enter on the Wizards of the Coast website. This gives you a coupon to print off that will allow you to pop to your local participating MTG selling store and pick up a free six card booster pack to get you into the card version of the game. Or if you already play the card game, six promotional cards for free. As well as this if you have a favourite deck within the game you should be able to find a deck that mirrors it in the 2013 Core set in your local store.

Duels of the Planeswalkers 2013 is due for release on June 20th across a multitude of platforms which includes Xbox Live Arcade, Playstation Network, Windows via Steam and for the first time on iPad. The launch day may vary for each platform and of course the price may differ, you can currently pre-order it on Steam for a tiny £6.99 which is cheaper than two booster packs.