If you thought that playing ridiculously difficult games was a club for only a select few, Paradox Interactive have gone and proved that theory wrong by announcing the new 'Free Admission Edition' of their fun, addictive and oh so challenging co-operative game Dungeonland! If you've yet to be admitted into the theme park of horrible deaths, well players everywhere will now find themselves welcomed in open arms —no matter how tall you are!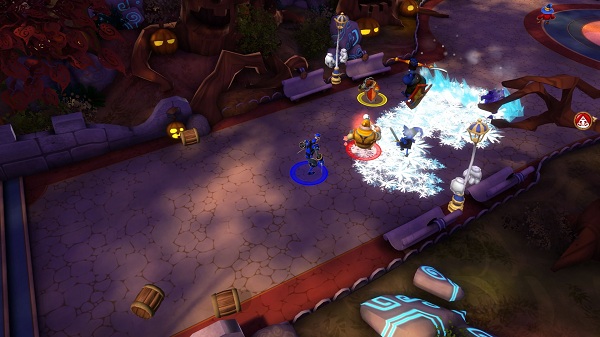 The Free Admission Edition of Dungeonland will allow three adventurers to attempt to combat the devious Dungeon Maestro's minions and magical spells, this is no cake walk my friends, this will be the most difficult theme park you have ever traversed. Think you've got good friends? Get ready to banish them from your Christmas list when they underperform in the DM Tower stage!
Of course, the game is free for all for a reason, and that reason takes three additional stages into consideration, if you fall in love the death-defying challenge of a good old adventure with your friends, you will be able to purchase the Cannibal Kingdom, Arcane Kingdom and by purchasing the All-Access Pass.
Dungeonland is available now for free in the new Free Admission Edition, if you are a current owner of Dungeonland, do not worry as you'll get upgraded to the All-Access Pass to make up for any hard feelings!