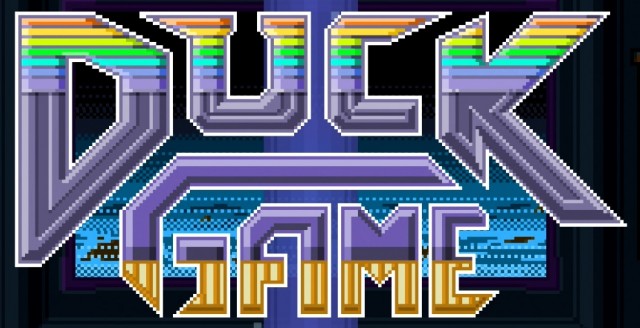 Yes, that's its name, would you guess the game includes Ducks? It's not a simple duck simulator though, this is one insane local multiplayer combat game developed by Vancouver based Landon Podbielski, and rekindles the joyful chaos of local multiplayer brawlers in fast-paced PVP action for up to four players.
It has to be seen to be believed, so be sure to check out the launch trailer for the game hitting the Ouya Store.
It's like Super Smash Bros. had a crazed pixelated baby with the likes of Unreal Tournament, so expect ridiculously quick rounds and almost infinite replay value as you shoot, burn and explode your feathery opponents in glorious retro style graphics with chiptune music.
Duck Game is the ultimate couch co-op game that you just didn't know you were missing, with 50 different arenas, more than 24 weapons and a dedicated quack button, what more do you need? Oh... A level editor? Well there's one of those in Duck Game too, allowing you to create your own arenas ready for the best ducks to face off in.
If you're on the look out for a new local multiplayer game as more and more games leave the dying player style in the dust, be sure to check out Duck Game, in fact it's available now on Ouya, so get quacking, and try out the demo!