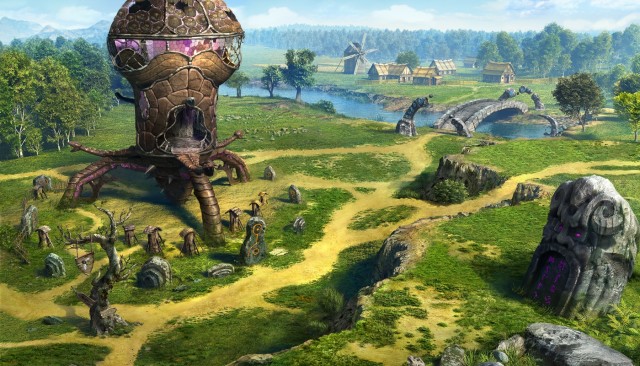 Yesterday the five million player strong Dragon Eternity was released on iPhone, Android and Facebook. Adding even more platforms for you to play the game on which was previously only available on iPad and via a web browser.
Dragon Eternity is a fully cross-platform free-to-play MMO allowing you to play with your friends on a multitude of platforms for a seamless experience. Never requiring more than just your password and login for the game, so one minute you could be playing at home on your PC, but oh no you have to go catch a train to visit a friend, it's ok though as you can just pop on your phone (provided it's a supported Android device or iPhone) and continue where you left off, never missing a moment, always able to play, provided you have a good enough connection of course.
As you may notice the trailer for the game is very grand and not representative of the actual gameplay, but it's pretty good looking for a browser and phone based MMO so we recommend you have a look on their website to see what the game actually looks and plays like.