One new Xbox 360 Kinect experience that was announced suddenly last year was the Double Fine Happy Action Theatre.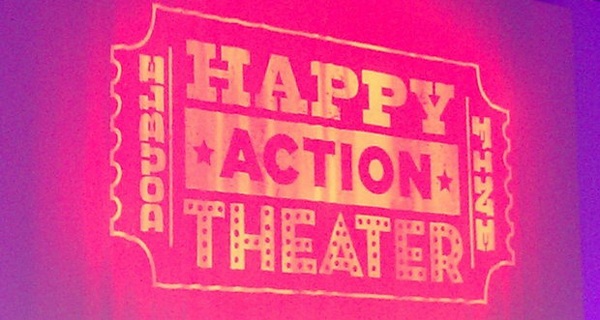 Following from the release of the child-friendly Sesame Street Kinect title Once Upon a Monster, the Happy Action Theatre takes child-friendly gaming to the next level! Less of a game and more of an experience, it features 18 Theatres that are individual 'toys' that you can interact with.
With no menus, no pause screens and just simple fun, it is the ultimate game to stick on the Xbox 360 to keep your child inspired and entertained. Best of all the simple walk-in-walk-out nature of the game caters to the short attention span of very young gamers that just want to get their hands dirty.
It's also the first Kinect title to support up to six players as the environments of the Theatres intuitively respond to your body movements and react in interesting and unexpected ways.

Play with hot lava flowing through your living room, build an ice cave out of your furniture and wait out a blizzard, or become a giant monster and stomp buildings to the ground. Unlike traditional games, there is no wrong way to play "Happy Action Theatre" and there are no winners or losers. No fails or frustrations - just fun!
Double Fine Happy Action Theatre will be available February 1st exclusively on the Xbox Live Arcade for Kinect for 800 Microsoft Points and is miles cheaper than your standard child distraction!