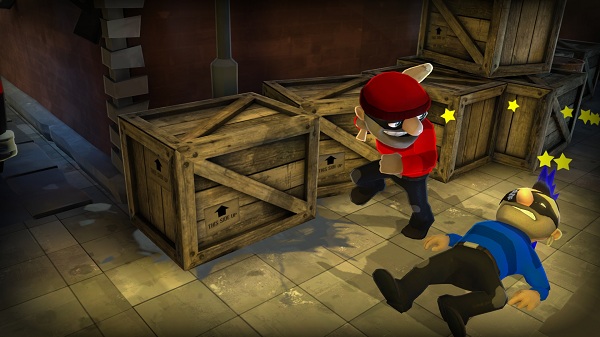 Kalypso Media and Candygun games the developers behind the humorously unique Dead Block have officially announced a new frantic, fast paced multiplayer versus game; Dollar Dash.
In Dollar Dash you must attack, defend or outrun your competitors to steal and deposit the most cash into the getaway vehicle before it disappears, a little bit like Kane and Lynch 2's brilliant Fragile Alliance except with cute stereotypical criminals, similarly it also allows you to compete against skilled AI or 3 other players across a massive range of 30 different maps.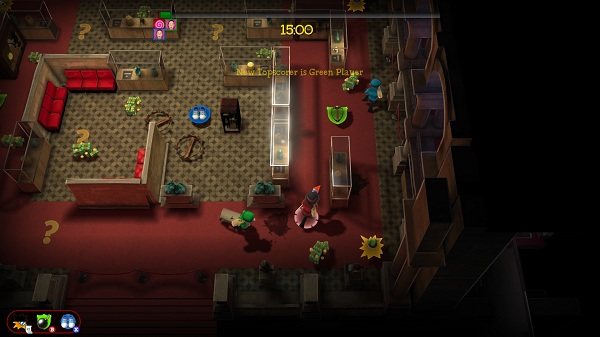 With a huge amount of customisation available for your cute criminal you can personalise them to your liking as well as discover and upgrade your favourite weapon. These are not your average weapons however, with the likes of huge boulders, irritated magpies and jelly shields amongst a host of 20 weapons and power-ups.
With 4 players drop-in, drop-out multiplayer the aim of the game is instant, online, fast paced competitive action that is quick to learn, simple to control, and impossible to put down. With the inherent look of a classic multiplayer title like Bomberman, but with less bombs and more money, Dollar Dash looks like an interesting game for those that want to do more than shoot each other in online arenas.
Dollar Dash is scheduled for a release later this year for Xbox Live Arcade, Playstation Network and Windows PC, considering how distinctive and fun Candygun's previous downloadable title was, we cannot wait to see more of Dollar Dash.