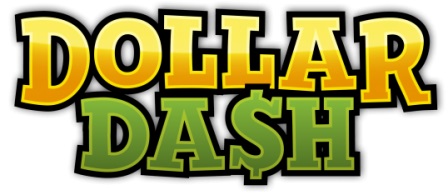 It's time to get your grab bag out, Kalypso Media and Candygun Games' Dollar Dash is out now on the Xbox Live Arcade and Windows PC, and this chaotic free-for-all multiplayer game is ready for you to best your friends in the all-out battle for the most cash!
In Dollar Dash you must attack, defend or outrun your competitors to steal and deposit the most cash into the getaway vehicle before it disappears, a little bit like Kane and Lynch 2's brilliant Fragile Alliance except with cute cartoony criminals.
With a huge amount of customisation available for your cute criminal you can personalise them to your liking as well as discover and upgrade your favourite weapon. These are not your average weapons however, with the likes of huge boulders, irritated magpies and jelly shields amongst a host of 20 weapons and power-ups.
With 4 player drop-in, drop-out multiplayer the aim of the game is instant, online, fast paced competitive action that is quick to learn, simple to control, and impossible to put down!
Dollar Dash is available now from the Xbox Live Arcade and Windows PC for 800 Microsoft Points and £7.99 respectively.