Cyanide Studio have released the first 3D renderings of the three factions available in their upcoming free-to-play multiplayer game Dogs of War Online. Inspired by Rackham's Confrontation, you may have a bit of an inkling on the factions if you're a fan of the French miniatures game.
So the question is will you pledge allegiance to the Lion, Wolf or the Ram?
The Army of the Lion is made up of the Barhan soldiers of the great kingdom of Alahan, they're the defenders of Virtue, Justice and Light and fight against those who seek to enslave the inhabitants of Aarklash.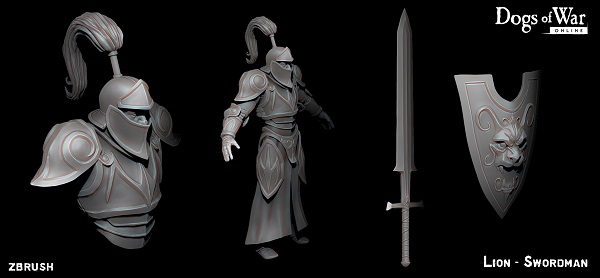 The Army of the Wolf is indeed half-man, half-wolf, though they aren't completely bad, the Wolfen are the protectors of nature and the keepers of the balance of Creation. But this does not mean they won't go down without a fight, on the battlefield they are formidable fighters guided by their predatory instinct.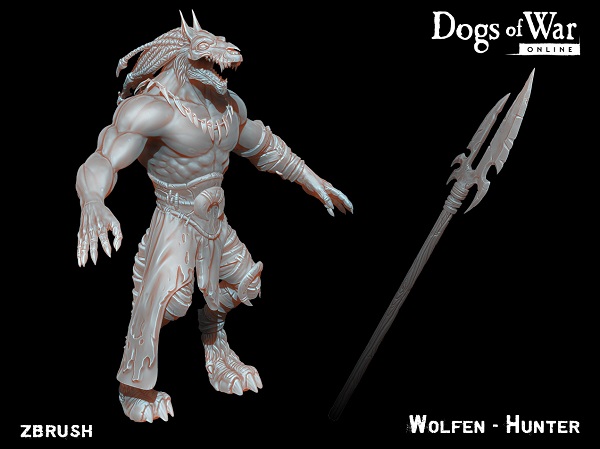 The Army of the Ram are your straight up evil-doers, comprised of the un-dead and the corrupt-minded living, the army of Acheron is made up of fearsome troops who care only for the accumulation of power and knowledge to feed their perversion.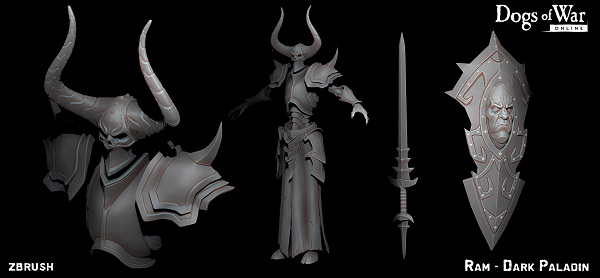 In Dogs of War you must create a squad of mercenaries made up of the units of your choosing, and send them out to battle against other players in a hexagonal turn based system. In order to cope with the life of a mercenary company the player will need to demonstrate leadership qualities second-to-none and deal with the common issues of desertion, tension between soldiers, not to mention theft.
Dogs of War Online is scheduled for a release during Q3 of 2013 for free on Windows PC, sorry all you singleplayer fans, but it is exclusively multiplayer, it's not called Confrontation for nothing!