After the hugely successful Kickstarter, Larian Studios are on the cusp of proving you don't need a publisher to create an entertaining RPG. Larian's Divinity RPG series is a cult classic for thousands of fans across the world, and in particular Divine Divinity and Divinity II are classics that will be remembered for generations thanks to so many of the perfect ingredients for a great fantasy RPG.
The next game in the series Divinity: Original Sin is now set to arrive in February 2014 and will tell new stories in the game's universe, and bring new gameplay styles to the series, but perhaps we should let you know a bit more about the game. Divinity: Original Sin is a proper RPG, you won't find yourself on a quest for Kobold candles; there are no simple and repetitive fetching quests, because after all, everyone knows that performing arduous tasks is just not fun. Instead Original Sin is promised to be full of complex quests that branch at any given minute and make you feel like an actual hero or villain, not simply a glorified messenger.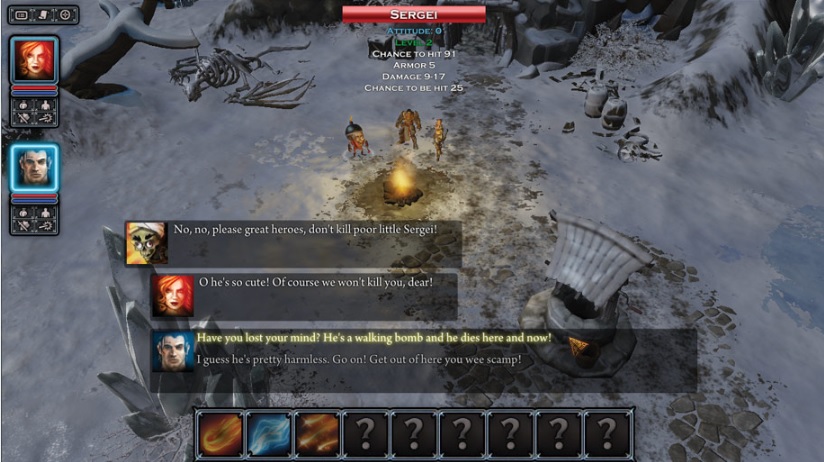 What is very exciting, and different about Divinity: Original Sin is that the developers see it as the digital version of a pen and paper roleplaying game, which in essence is a very cool idea, and they see it as a potential couch co-op where players work together for a variety of systems, more importantly the unique conversation system that hopes to emulate the group conversations that would take place in a roleplaying game. When one player starts up a conversation everyone can get involved, make their own choices and start long dialogues with each other in real life pertaining the the questionable choices they have made in game, suddenly Original Sin is not just a game where three clients play with the host, but where four players play as a real group.
Not only does the game offer all of this, but it also includes an editor allowing modders to create content with scripting that is accessibly to pretty much anyone! Divinity: Original Sin is scheduled for a release during February 2014.