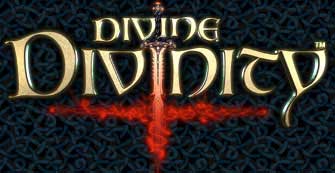 We may be praising Larian Studios' newly announced titles, however the Belgium based studio are by no means new to the scene of the games industry, and it was ten years ago that their first title Divine Divinity hit store shelves and made a massive impact in the genre of role playing games.

" frameborder="0" allowfullscreen>ier this year PCGAMER the holiest of all PC gaming media named the game as one of the 100 best games ever made for the PC, so Larian thought their fans, and those interested in their new games should be able to experience Divine Divinity on today's PCs, so they've brought it back to life on Steam.

Divine Divinity chronicles the never-ending battle between good and the destructive powers of Chaos that is harnessed by the Black Ring a cult of true evil. You play the role of the Chosen One who under the guidance of the wizard Zandalor must unite the seven races of Rivellon to become the Divine One and stop the birth of the Lord of Chaos.

Over the last decade Larian have continued to make fantasy games in the rich world of Divinity, currently they are working on two new games in the universe Divinity Dragon Commander a real time strategy that includes a brilliant diplomacy system on the backdrop of dragons with jetpacks, and Divinity: Original Sin a brilliantly multiplayer party based RPG that takes you back to Rivellon where it all began.

So what are you waiting for? You can pick up the new and improved Divine Divinity from Steam now for the low price of £3.99, go on, check out what you've been missing your whole life!