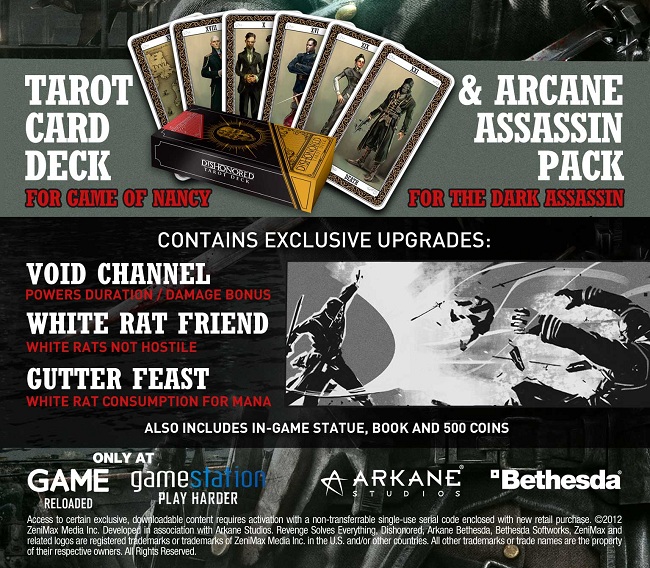 The day has finally arrived where you can put down your pre-order for Dishonored, of course you could have pre-ordered it before this moment, but now you can figure out if you've got it with the best retailer around if you're more about content over price.
So the place to pre-order Dishonored is at GAME and Gamestation where you can get your hands on the Special Edition of the game which includes: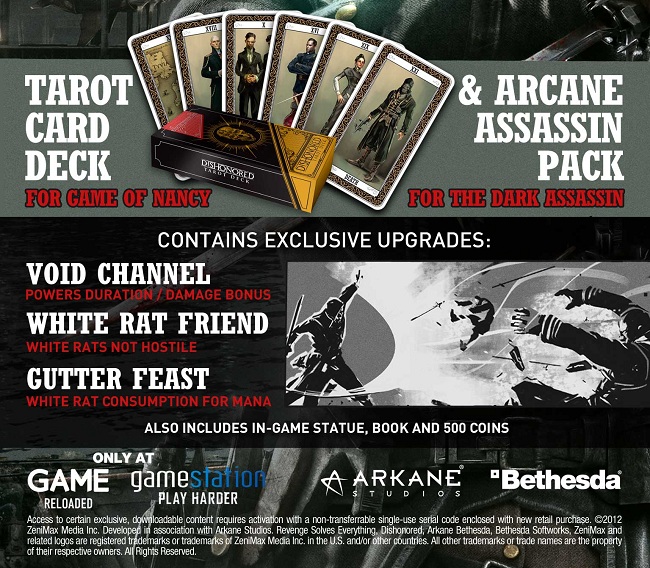 The pack of branded tarot cards is of course the big seller for myself and anyone out there who enjoy physical items with games. You can also expect digital only pre-order bonuses from Tesco, ShopTo.net and Amazon, so check out their bonuses in the images below.

Sadly as you may notice from the items in the DLC packs they all seem to be items that give you the upperhand within the game, which are great, but I'd of loved something small on the side like a mission based piece of DLC. Dishonored is due for release on October 12th on Xbox 360, Playstation 3 and Windows and it's looking to be one of the biggest new IPs of the year.