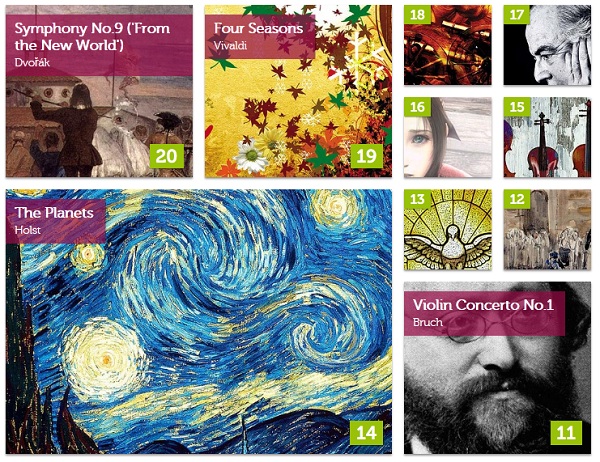 Just to let everyone know the results of the recent voting for the attempt to get video game music into the Classic FM Hall of Fame. Well the voting ended late February and the top 300 chart of Classical music was announced during the Easter weekend.

Well over 150,000 votes were cast and obviously a few of those votes were from gamers out there as not only one, but two tracks made their way into the hall of fame.

So coming in at #238 beating 62 other pieces of Classical music to its place is Jeremy Soule's Skyrim, the theme of the game that can get very easily stuck in your head by just thinking of it. Or is that just me?
Then the one that everyone was encouraged to vote for; Aerith's Theme as composed by Nobuo Uematsu, from Final Fantasy VII came in at a whopping #16, beating the likes of the amazing Symphony No.7 by Beethoven (my favourite being Symphony No. 7 in A major, Op. 92, II. Allegretto), 1812 Overture and even Four Seasons. It didn't get one up on The Planets though which came in at #14, however #16 is an amazing feat for a song that wasn't in the hall of fame before.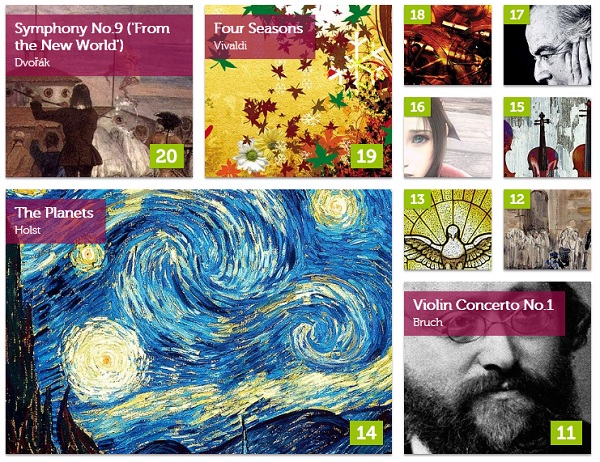 Either way with Jeremy Soule and Nobuo Uematsu getting embedded into a historical hall of fame it just goes to show how much of an influence on classical culture that video games are having. Even if people were encouraged to vote. Here's to next year and making it all the way to number 1!