Sumthing Else Music Works and Square Enix Ltd have announced a licensing agreement that will see the release of the critically acclaimed music score of Deus Ex: Human Revolution worldwide on November 15th 2011.
Sumthing Else Music Works are the one label dedicated to licensing and distributing video game soundtracks, and this deal will see the release of the soundtrack in both retail outlets and for digital download at Sumthing Digital, Amazon MP3, and iTunes among other digital music sites.
Featuring 25 compositions from the game's original score, it may not be Alex Brandon's, but Michael McCann's score captured the spirit and atmosphere of the game, and it's the perfect music to chill out to. The 25 tracks were chosen to represent the arc of the game's story and to draw the styles and ideas of the full soundtrack that comprised of close to 200 pieces of music. The tracks selected are;
1. Icarus - Main Theme
2. Opening Credits
3. Main Menu
4. First And Last
5. Destroit City Ambient (Part 1)
6. Detroit Marketplace
7. The Mole
8. Barrett Boss Fight
9. Home
10. Jewel Of The Orient
11. Lower Hengsha Ambient (Part 1)
12. Singapore Ambient (Part 2)
13. After The Crash
14. The Hive
15. Harvesters
16. Hung Hua Brothel (Extended)
17. Everybody Lies
18. LIMB Clinic
19. Penthouse
20. Hengsha Daylight (Part 1)
21. Entering TYM
22. Return To Hengsha
23. And Away We Go
24. Namir (Trailer Edit)
25. Endings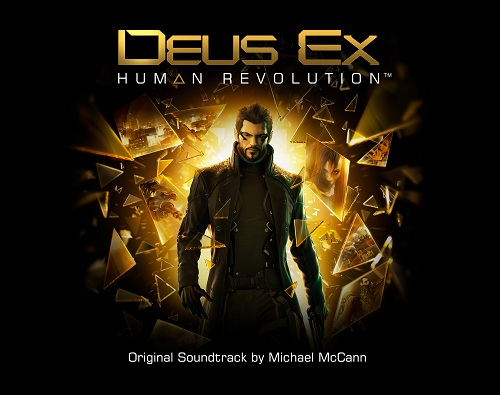 We love a good game soundtrack at Gamercast, and we will most definitely be picking up a physical copy of the Deus Ex: Human Revolution soundtrack as soon as they are released November 15th 2011.