Daedalic Entertainment have announced their next step in adventure game domination! The award winning Deponia will be making its debut on console and will be available to play on the Playstation 3 this summer! Better yet, the controls and user interface have been completely revamped to fit the console port, which will allow users to directly control the unlovable Rufus!
Deponia is a fast-paced comedy of errors and follows what is promised to be one of the most unusual love stories in gaming history on the trash planet Deponia styled upon the works of Douglas Adams, Terry Pratchett and Matt Groening.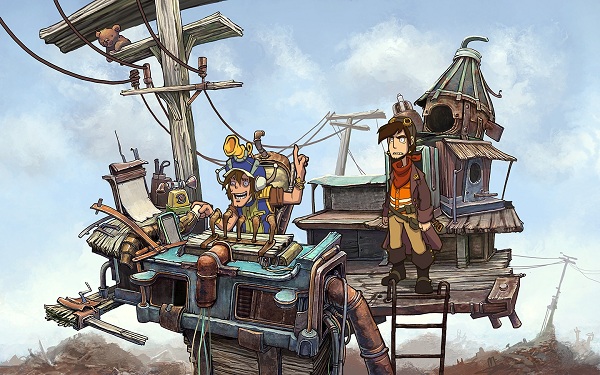 The protagonist Rufus has his faults, he is not a pleasant guy, and the whole world should focus around him and his dreams of bettering his life and propelling himself from the trash planet to the floating cities full of wealth and beauty, in hoping to fulfil his dreams he goes from one unscrupulous plan to the next when a privileged individual falls from the sky beginning one of the many twists, turns and mixups that the game is full of.
Deponia is already available on Windows PC and Mac, and will be available on PSN for the Playstation 3 Summer 2014.