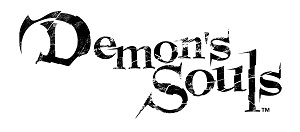 Namco Bandai have announced that the immensely popular Demon's Souls will be having an exclusive Black Phantom Limited Edition to reward Europeans for being so patient. Demon's Souls is the ultimate action RPG from Atlus, which features online support never seen before on the Playstation 3; presenting seamless interconnectivity that can enhance the single player, by either spontaneously teaming up with players co-operatively, or challenging others to PvP battles. With relentlessly challenging gameplay, Demon's Souls contains a clever and unique hint system that leaves bloodstains at the death of a player; allowing every single person to view the replay of how the player died, thereby helping others to avoid such a gruesome fate .
Demon's Souls was renowned in the US for its innovation in the role-playing genre, earning it a metascore of 89/100, in fact, Gamercast were so taken with the high regard given by the rest of the world, we even imported it on the belief that such innovation would never see release in Europe, thank you Namco Bandai for proving us ever so wrong!
The Demon's Souls Limited Edition pack features a hardback artbook, strategy guide and soundtrack CD, and is coming exclusively to EMEA and Asia Pacific on June 25th 2010 exclusively for Playstation 3. You can pre-order now from Play, Game, and other retailers while stocks last.