If theres a genre that two members of the Gamercast team go crazy for, its Simulators; we're not talking your bog standard Microsoft Flight Simulator, or Railworks, we're talking obscure, we're talking the simulators that the common folk would not even realise existed, and if there's one big name in the genre that every simulator fan should know it's Astragon, this German company are behind the likes of Forklift Truck Simulator, Crane Simulator, and our personal favourite; Bus Driver.
Astragon have been making simulator games for a long time, and they are the absolute king of simulators, however not all of their games see release to the UK, some oddities such as Garbage Truck Simulator or Deep Sea Fishing Simulator may never see the light of day over here. However, the kind folk at Excalibur Publishing are fulfilling the needs of UK simulator fans, with the forthcoming releases of Tow Truck Simulator and Demolition Simulator. (one of the best simulators that I have ever played)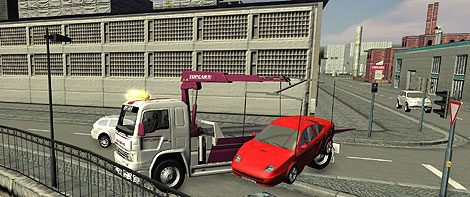 In Tow Truck Simulator you are placed in the role of the driver of a tow truck where you can become the hero and rescue broken-down vehicles, or choose to tow away illegally parked cars. With four different models of tow truck; each equipped with its own crane and winch you are ready for any recovery required of you. Whichever path you choose you will be able to recover vehicles to your heart's content with a fully functioning dynamic mission generator, enabling you to drive around to find business rather than wait for the business to come to you.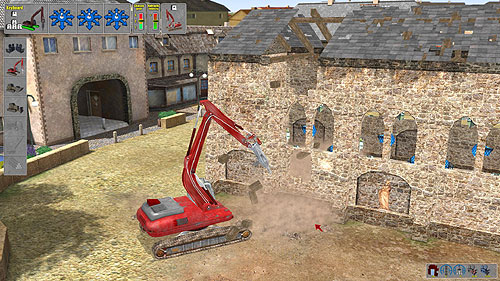 In Demolition Simulator, you get to do the one job everyone wants to try; demolish various buildings in the most appropriate way, and then do away with the rubble. Use demolition excavators and wrecking balls, or create the perfect collapse with precision placement of explosives.
With Demolition Simulator you also have the chance of using the Editor which allows you to construct your own buildings before demolishing them with the technology of your choice. With 12 challenging tasks over five levels as well as the editor the possibilities are endless, and Demolition Simulator will definitely be one of the simulators that we will never put down.
Tow Truck Simulator is out April 23rd 2010, while Demolition Simulator should be on the shelves around June 2010.