A new addition to the simulator genre is on its way, and it's one that we are surprised to have not seen before; Delivery Truck Simulator is another joint venture from leading German developer Astragon and Excalibur Publishing.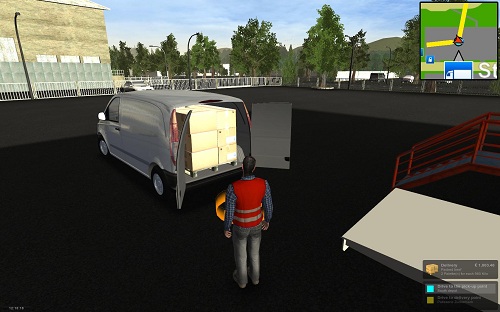 Sticking to the trend of simulators recently, Delivery Truck puts you in the seat of your own business in a busy city full of courier jobs. As you and your business expand so will your vehicle fleet with a possible eight vehicles, not to mention your customisable depot.
Much like Garbage Truck Simulator you can choose the location of your delivery depot, and buy refuelling pumps, maintenance facilities or run it all on the fly, hoping that you never suffer an expensive breakdown.
Like all good couriers, time is of the essence in Delivery Truck Simulator, and you'll need to deliver a wide range of goods before deadlines expire across the expansive city. It sounds to be yet another solid vehicular simulator; we'll have to see when Delivery Truck Simulator is set for release October 7th 2011.