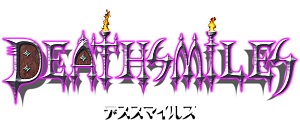 Rising Star Games a company we all know and love for releasing games that would generally not see the light of day in the UK have announced another fantastic title to be coming out soon, and that game is CAVE's Deathsmiles.
Deathsmiles is a shmup or for those unfamiliar with that term a shoot 'em up, but in particular a side scrolling one, meaning Deathsmiles is a horizontal shooter like R-Type not like 1942 which is of course vertical. Deathsmiles was originally in arcades in Japan back in 2007, and was adored by fans. One thing that sets it aside from the majority of horizontal shooters is that you are bombarded with enemies from both sides of the screen and not just in the direction you are travelling.
Deathsmiles will feature the same three game modes that the Japanese version had, which are: Arcade (which is the same as the original 2007 arcade game), Xbox 360 (which is a simple conversion of the arcade game) and Version 1.1 (which is a conversion of the arcade version specifically made for the Xbox 360). As well as the single player modes there is also a two player co-operative mode where you can play with a friend locally or on Xbox Live.
As well as containing the normal versions which can be found on the Xbox 360 version of the game, in Europe we are also having the Mega Black Label features included in the standard version of the game, a first for CAVE to do. The Mega Black Label in the Japanese release included an extra playable character, an extra stage and a new difficulty level, we can only imagine that we'll get all of these. Sadly however this does mean we most probably will not be getting a collector's edition of the game over here.
"We are ecstatic to be able to team up with CAVE and bring Deathsmiles to market," enthused Martin Defries, managing director, Rising Star Games. "It is an honour to work with a developer of such renown in the shoot 'em up genre and we are very excited that European gamers get a chance to experience their unique form of arcade action."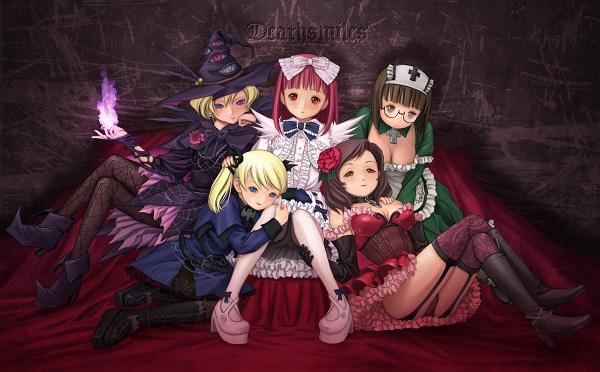 Deathsmiles is currently set to be released at some point during 2011, no official release date or price has been announced, but we're sure it won't be too long down the line. Also if you cannot wait till next year to play the game and you don't happen to have a Japanese Xbox 360 you can pop down to the London MCM Expo this weekend and have a play of it, we definitely will be.