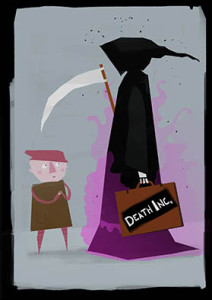 Unfortunately for those that had backed the fantastic mix of death, business management and real time strategy formally known as Death Inc. the Kickstarter for the project did not successfully make the goal that they were after, but developers Ambient Studios are British after all, and there's a fantastic British saying; keep your pecker up!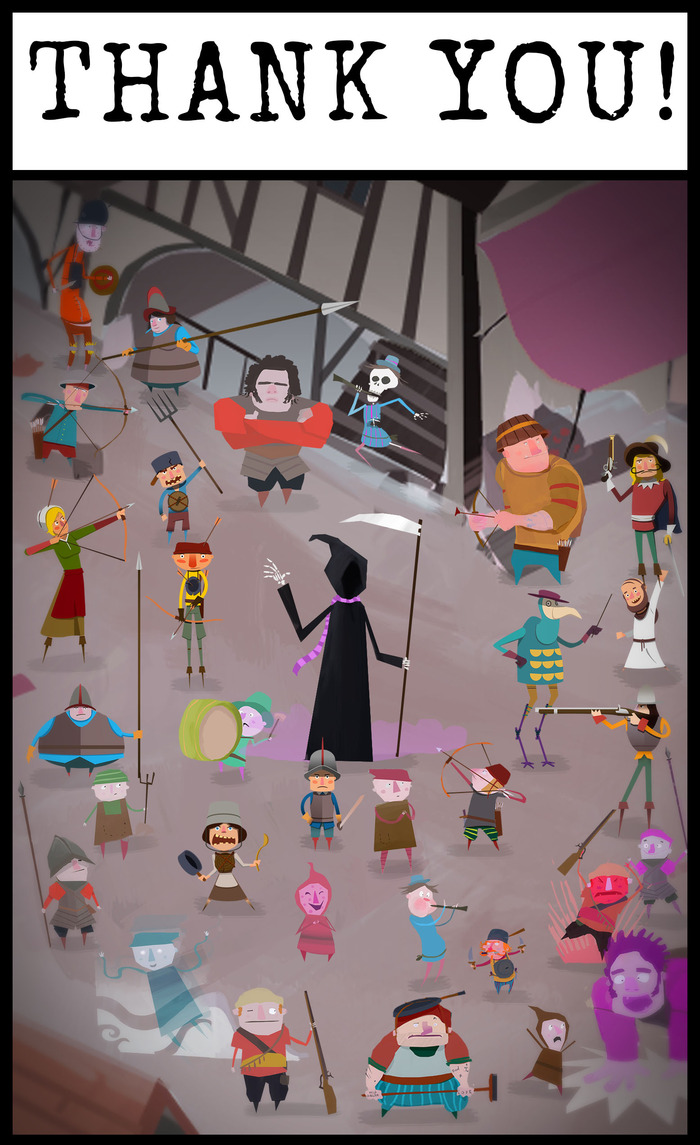 Which is exactly what Ambient are doing, and with their last update on the Kickstarter project, they foresee a hopeful future for the alluring game;
Dear friends, backers, supporters and well-wishers,

There are a handful of hours left on the clock but I think we can all see the outcome. What a ride it has been. But it's OK! Together we've taken an exciting, gruelling, and enlightening journey over the last month. We've created and released a tonne of content (including a demo and a house!) and received loads of useful feedback. We wouldn't change that for the world.

We would like to assure you all that you haven't seen the last of Death Inc! We are working extremely hard to make this beautiful, bonkers, original game a reality for you all.

Please keep in touch! There are so many ways:

Facebook
Twitter
Our website
Email

We'd love to hear from you and take the next steps of our journey together.

All the best,

- the Ambient team
Plus, you can wipe all your blues away with Ambient Studios' release of their new iOS game, Monster Meltdown that is available now from the iTunes store, talk about timing!
If you backed Death Inc like us, good on you, at least we tried to bring this unique and charming game to life, however don't go thinking this is the last we'll hear of it, we're sure it'll see a reprisal!