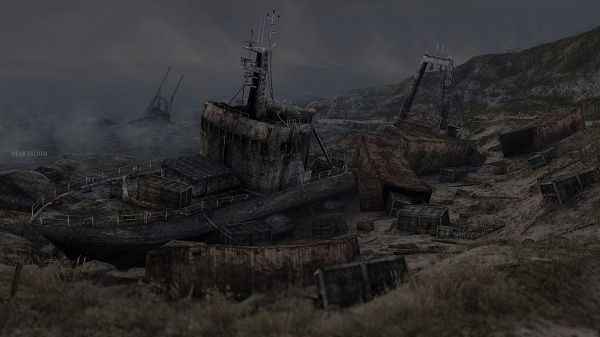 After just five and a half hours on sale, the experimental indie title Dear Esther had already recouped its financial backing from the Indie Fund, and topped Steam's sales charts in the process!
That's right, and in less than 24 hours, Dear Esther has sold over 16,000 units, the game that was originally a mod for Half-Life 2 and was developed as part of a research project at the University of Portsmouth. You aren't paying money for a source mod however, this new 'recrafted' version boasts gorgeous environments from Robert Briscoe a former Mirror's Edge artist, and a fully retuned ethereal soundtrack from Jessica Curry.
Dear Esther is a ghost story told in the first person, despite its gaming technologies it steers clear of traditional gameplay, and focuses on exploration allowing you to discover the mystery of Hebridean island, who you are and why you are there.
Dear Esther is available now from Steam for £6.99, go on it'll be a brand new experience.