The infamous Deadly Premonition has finally been given an official release date by Rising Star Games; Deadly Premonition is famed for its very diverse review scores, having received a wide range from 10/10 all the way down to a low 2/10 of course this is all dependant on what the reviewer thought, so your opinion on the game will be decided when you play it. It's what in the UK we would call a Marmite game, you'll either love it or hate it, we hope to love it to pieces.
"We're delighted to be able to confirm the release date for Deadly Premonition," says Martin Defries, managing director, Rising Star Games. "A cult classic in the making, the game continues to divide critics. But when it comes to the consumer, they seem to really 'get' the game, with the average user rating on Metacritic 8.5/10."

Deadly Premonition is an open world survival horror set in Greenvale, a rural town in North-West America; you take on the role of FBI agent Francis York who is sent there to attempt to solve a brutal murder of a local girl. As well as boasting the open world and a whole host of features not usually present in a survival horror, the main one we can't wait to check out his real-time appearance, and see his hygiene decline and beard grown if we decide not to shower or shave, as well as if he comes to an unpleasant demise if we choose not to eat.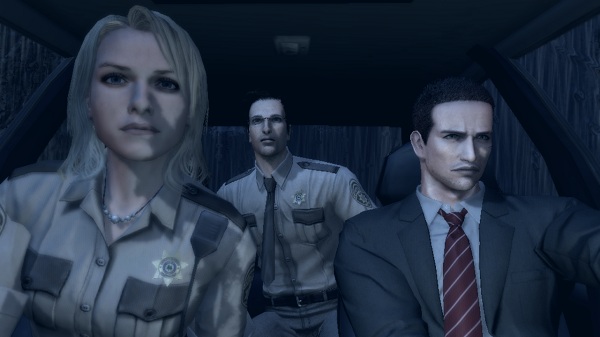 Deadly Premonition is now set for a release date of the 29th of October on Xbox 360 for an amazingly low price of £24.99, allowing you to pick it up just in time for Halloween so you can turn off all the lights and play late at night to be ready to get shocked and scared by this survival horror title.