That's right! As of today you've no excuse to not try the fantastically controversial Deadly Premonition, out now on Xbox Live Games on Demand you can purchase the cult hit for a mere £14.99.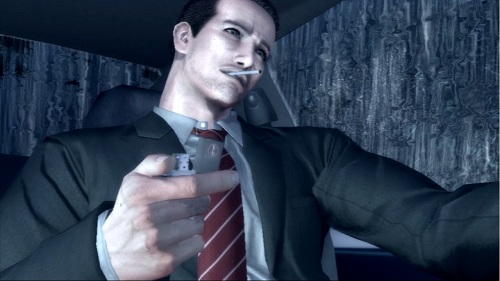 With hugely contrasting reviews from respected websites, and a multitude of nominations and awards, it was the shocking hit of 2010 that compelled many gamers to give the supposed terrible game a few hours of their time.
Developed by Access Games and imagined by the now cult-icon SWERY, Deadly Premonition is an open-world game set in the sleepy North West American town of Greenvale where players take control of FBI Special Agent Francis York to solve the brutal murder of a local girl. On your journey you will meet a manner of strange and interesting characters, have conversations about old movies, and encounter supernatural creatures and so much weirdness that you just cannot handle it.
What makes Deadly Premonition so unique is the side quests, mini games, and evolution of Agent York that sees you need to shave, shower and eat, and play games such as darts, fishing and collect trading card games. With a typically bizarre Japanese feel with odd sound and art design, Deadly Premonition is one game that ever self-respecting gamer has to have experience.
With no more excuses, read our review of Deadly Premonition, and act now, and buy this fantastic game off Games on Demand for a measly $14.99.