Electronic Arts and Visceral Games have announced that players will be able to experience exactly how the Necromorph outbreak occurred on "The Sprawl" before the events of Dead Space 2, in Dead Space Ignition, an all-new downloadable title being developed by the lovely people at Sumo Digital!
"Dead Space Ignition is the first of many exciting game extensions we have planned for the launch of Dead Space 2," said Steve Papoutsis, Executive Producer on the Dead Space franchise. "The interactive comic-style game will give Dead Space fans a unique perspective on the events leading up to Dead Space 2, and will also introduce the storyline to a brand-new audience of gamers."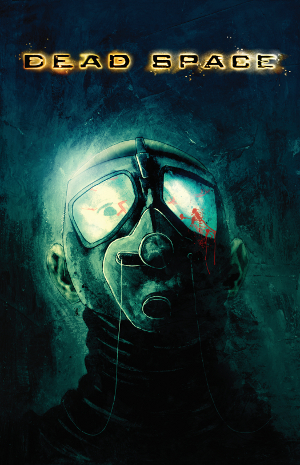 Dead Space Ignition combines interactive comics, with the three unique hacking mini games; Hardware Crack, Trace Route and System Override. In a choose your own adventure style of narrative, players will be able to survive the Necromorph outbreak in multiple ways with four unique endings. Plus on completion of all four endings, players will be rewarded with an exclusive suit that can be used by Isaac in Dead Space 2 when the game is released.
Dead Space Ignition is written by Anthony Johnston who wrote the six-issue Dead Space comic series in 2008, Anthony will be using his horror story-telling expertise to introduce us to new characters, and new plot twists for the intriguing prequel. His work on the comic was great, it's a shame theres no word of Ben Templesmith however whose art style complements anything!
Dead Space 2 will be available 25th January 2011 for Playstation 3, Xbox 360 and PC, Dead Space Ignition will be available in the Autumn of 2010 on the Xbox Live marketplace and the Playstation Network.