The new Dead Space animated movie; Dead Space: Aftermath has now been dated for a release on January 25th to coincide with the release of the highly anticipated survival horror title Dead Space 2. From the same award winning team that brought us the 2008 animated feature Dead Space: Downfall, Dead Space: Aftermath will explore the perspectives of four of the survivors during the first-responder mission to Aegis VII, from .
The year is 2509 and not only has Earth lost contact with the USG Ishimura and Isaac Clarke, but also the USG O'Bannon; the first responder ship sent to rescue them. Four crew members of the O'Bannon have survived, but no one knows what happened to the rest of the crew, what they were doing, or what secrets they may be holding.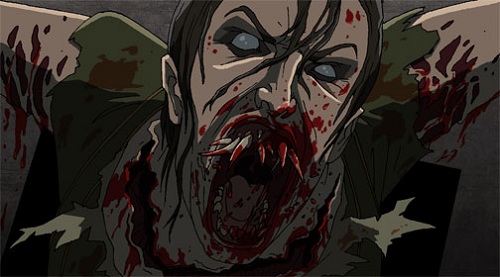 Dead Space Aftermath is being produced again by Film Roman, and the producer; Joe Goyette and supervising director Mike Disa are both making a return, Aftermath also features a strong cast including Christopher Judge ("Stargate: SG-1"), Peter Woodward ("Babylon 5," "Charmed"), Graham McTavish (upcoming theatrical release of The Hobbit), Ricardo Chavira ("Desperate Housewives") and Gwendoline Yeo ("Star Wars: The Clone Wars").
Dead Space Aftermath will be available January 25th 2011 on Blu-ray for £19.99 and DVD for £15.99, the same day of release for Dead Space 2 on Xbox 360, Playstation 3 and Windows.