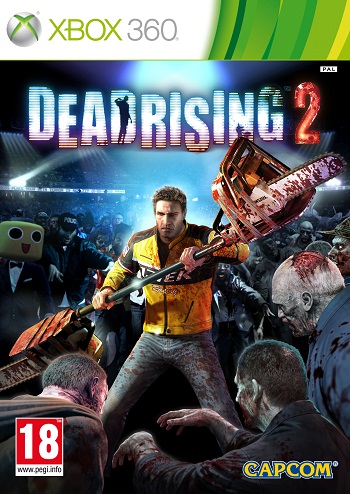 For those eagerly anticipating the release of Dead Rising 2 you've got a chance to pick it up a day early, something that generally doesn't happen in the games industry unless you're lucky enough to have an order from a website come early.

HMV has taken the official UK launch for Dead Rising 2, and as you may have guessed the big launch is taking place at the HMV flagship store on 150 Oxford Street in London (W1D 1DJ). If you head down between 5pm and 8pm on Thursday 23rd of September you'll be able to pick up the copy of the game. And if you're lucky enough to be among the first 100 customers to purchase the game, you'll even get a goodie bag jam-packed with Dead Rising merchandise.

Dead Rising 2 follows the story of Chuck Greene and his struggle against the zombie outbreak, while he tries to look after his daughter Katey and help all the survivors at the same time as keeping himself alive in the large metropolis of Fortune City.

For those unable to make it to the launch in London you can pick it up in all local game stores on the 24th of September on Xbox 360, Playstation 3 and Windows PC, and if you haven't done so already you should check out our preview on Dead Rising 2 to read our opinions on what will be this years zombie game you must play.