Capcom just seem to announce one great thing after the other for us Europeans, firstly the Zombrex edition of Dead Rising 2 was announced, and now the release date for Dead Rising 2 has been brought forward a week for those in Europe and Australia.

Dead Rising 2 was originally set for release in PAL territories on the 1st of October, however due to positive unforeseen circumstances Capcom are letting the game loose in stores on the 24th of September, giving it a release date closer to its predecessor which came out on September 8th back in 2006.

Dead Rising 2 promises to be a huge improvement on the original title, promising more zombies and more imaginative ways to clear a path (as you can see in the image below) for Chuck Greene to find his way to safety. Along with a solid single player Dead Rising 2 also features a multiplayer, which seems to be the best way to attach a multiplayer experience to a game like Dead Rising 2. Set in the style of a reality TV show, similar to that of Smash T.V, the Running Man and Gladiators, we cannot wait to give 'Terror is Reality' a whirl.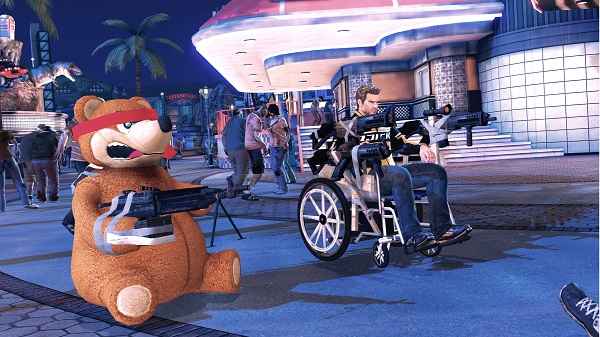 Also don't forget you can pick up Dead Rising 2: Case Zero for a tiny 400 MS Points on the 31st of August for a fix while waiting for Dead Rising 2 to come out, this is of course an Xbox 360 exclusive only.