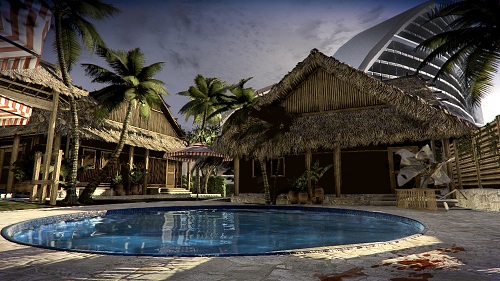 Now that surely everyone has seen the new announcement trailer for Dead Island, Deep Silver have unveiled a little information on the game that first saw the light of day back in 2007 at GDC. The game has literally come on leaps and bounds since then, and the first person action shooter looks to be very promising.
A tropical island turns into chaos after a mysterious zombie outbreak, cut off from the rest of the world your only chance of survival is to fight and find a way off of the island. With a heavy emphasis on melee combat, character development and the customisation of weapons, Dead Island is not just Left 4 Dead 3: Lost.
Dead Island is set in an open world tropical island, sort of like FarCry, except rather than killing mercenaries and drug dealers, hordes of festering zombies await you around every corner as you embark on a variety of missions throughout the holiday resort. As you would expect at a holiday resort, guns and ammunition are scare, so you need to rely on your surroundings to fight off zombies in intense melee combat.
In addition to the murderous zombie rampaging, Dead Island also features roleplaying elements, which allows you to develop the unique character classes according to your own preferences. What's more is that Dead Island boasts a seamless four player co-operative joining process that you will be able to take advantage of at any point during the game.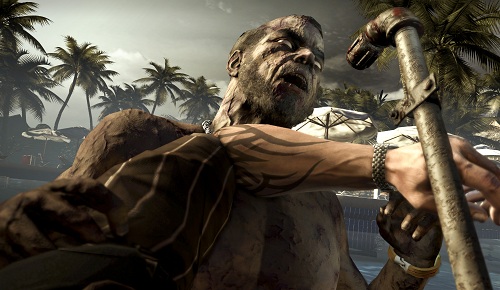 Dead Island is powered by the new and improved Chrome Engine 5, Techland's acclaimed proprietary game engine which has recently been used to make nail'd and Call of Juarez. The Chrome Engine ensures that the player will experience the tropical island paradise in true graphical splendour with diverse environments and detailed cities.
Dead Island will see a worldwide release for the Xbox 360, Playstation 3 and Windows PC later this year.