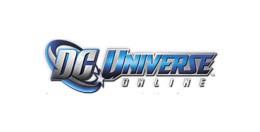 Free to Play is a pretty popular buzz phrase these days, and the once highly anticipated MMO DC Universe Online has now switched over to the business model to encourage more than the 42 million hours super-powered gameplay logged by players since the launch earlier this year.
Starting late October potential players will be able to download and access DC Universe Online for free on both the Playstation 3 and PC. With this transition comes three access levels; Free, Premium and Legendary, whilst all three provide access to the open world gameplay and missions, all updates and fixes, they will also receive different options and benefits:
Free: New players will have access to the current gameplay in DC Universe Online with the ability to create two characters, join a league and many other benefits. They will also be able to purchase downloadable game packs/updates, additional character slots, powers and more through micro transactions.

Premium: Any player who has spent at least $5 in the game will qualify for the Premium access level. Premium level players will have additional character slots, additional inventory slots, and higher cash limits. They will be able to download adventure packs, additional character slots, and more can be purchased in-game.

Legendary: Maximum features and benefits are included at this level. Legendary access will be available for a $14.99 USD monthly fee and includes all DLC packs at no cost, more than 15 character slots, more than 80 inventory slots, the ability to form unrestricted-sized leagues, and many other benefits.
The choice to offer a limited free-to-play service has saved many an MMO and definitely attracts new players to games, so undoubtedly a spurt of traffic is sure to follow when it goes free, it definitely peaks my interest that's for sure.
DC Universe Online combines immersive environments and DC story arcs with physics-based combat allowing players to do practically anything a DC Hero can whilst fighting against or alongside the Legendary DC heroes, basically City of Heroes with licenses.