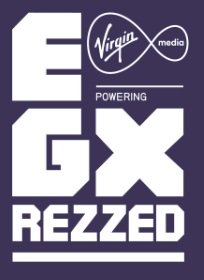 The first developer session for EGX Rezzed has been announced and it will probably end up being one of the most popular sessions if it's anything like it was at the first year of Rezzed where the queue went all the way around the show floor.
Dean Hall from Bohemia Interactive will be presenting a DayZ developer session plus a live developer interview on different day for those that can't attend the developer session. Dean Hall, otherwise known as Rocket in the gaming community, is the head of the team behind the new standalone version of DayZ which went up on Steam Early Access back in December and has sold a whopping 800,000 copies so far.
"I think I'll put something really special on for the DayZ session," said Hall, who also appeared at the show in its first two years.
The developer session will be taking place on Friday the 28th of March at 13:00 BST in the auditorium, and if you can't make the show during the week you can always attend the live developer interview with Dean Hall which will take place on the same stage on Saturday the 29th at 17:00 BST. If you can't make the show at all luckily Eurogamer will also be streaming both sessions live on their website and youtube channel.
EGX Rezzed is the third Rezzed show to happen and will once again be taking place in The NEC in Birmingham instead of the lovely shores of Brighton, and will be taking place between Friday the 28th of March until Sunday the 30th of March. You can purchase tickets from the EGX Rezzed website and they promise more sessions and playable games will be announced in the coming weeks.