It's now day two of the Autumn Steam Sale and we've got a new host of cheap deals that include a variety of recent and slightly older releases.
Including the very recently released L.A. Noire for £17.49. Plus the amazingly cheap Total War Mega Pack for only £8.74, although sadly it doesn't include Shogun 2.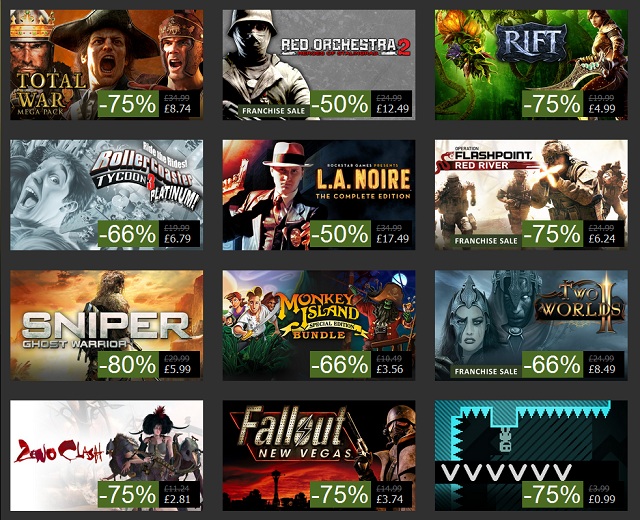 Plus if anyone out there hasn't tried the crazy hard Vvvvvv before you should definitely pick it up for 99p!