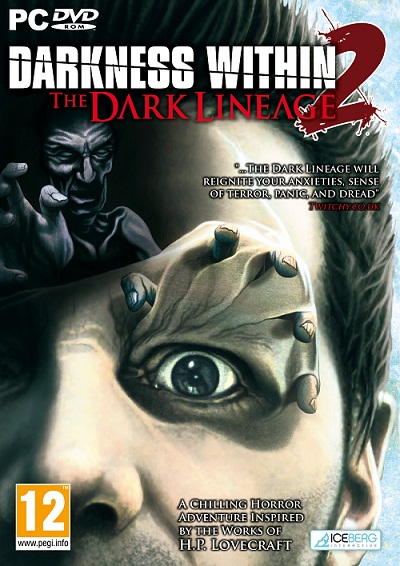 Darkness Within 2: The Dark Lineage sees release across Europe today, and the great people at Iceberg Interactive have put up a demo of the title that will give players a sneak peak into the shoes of the tormented detective Howard Loreid once again, and you will be able to experience the eerie 'Lovercraftian' world of Darkness Within in full 3D.
The Darkness Within 2: The Dark Lineage is the second adventure game inspired by H.P. Lovecraft's work; players will reprise the role of detective Howard Loreid, as he unravels his past, discovering that some memories would be best forgotten. The Dark Lineage promises to be more frightening than it's predecessor with haunting music and fantastic 3D visuals, and will be the last game in the saga.
Darkness Within 2 features a new, more advanced version of the game engine used for the original, players will be able to move anywhere they want while the game casts real-time soft shadows, and with the power of the NVIDIA® PhysX™ engine you can realistically lift up, push, pull or throw objects, in this immersive first-person Lovecraftian story.
If you are interested in the new physics engine and first-person interactivity, or just want a new horror game, you can download a demo, via Worthplaying, Fileplay, Strategy Informer, and Softpedia, you can also order the game directly from the Iceberg Interactive Store until May 31st with free shipping!
The Darkness Within 2: The Dark Lineage is available now on Windows at all good retailers, for the RRP of £19.99. Check back soon to see our review of the game, we hope it's nerve bitingly good.