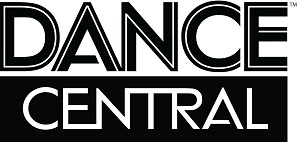 MTV Games and Harmonix along with Microsoft have finally released the complete track list for the upcoming Kinect title Dance Central, the most well known for the game so far of course being No Doubt's "Hella Good" and Lipps Inc's "Funky Town". Dance Central is the newest game to come from the famed original Guitar Hero team and now currently the Rockband team, and it's been branched out so that there are no instruments needed just your body and perhaps a little natural rhythm.
The Full track listing that comes with the game is as follows:
Audio Push — "Teach Me How To Jerk"
Basement Jaxx — "Rendez-vu"
Beastie Boys — "Body Movin' (Fatboy Slim Remix)"
Beenie Man — "King Of The Dancehall"
Bell Biv DeVoe — "Poison"
Benny Benassi — "Satisfaction"
Cascada — "Evacuate the Dancefloor"
Christina Milian — "Dip It Low"
The Commodores — "Brick House"
Craig Mack — "Flava In Ya Ear (Remix)"
Dirty Vegas — "Days Go By"
Eric B. & Rakim — "Don't Sweat the Technique"
Fannypack — "Hey Mami"
Jay Sean ft. Lil Wayne — "Down"
Kool & The Gang — "Jungle Boogie"
Kylie Minogue — "Can't Get You Out of My Head"
Lady Gaga — "Just Dance"
Lady Gaga — "Poker Face"
Lipps Inc — "Funky Town"
M.I.A. — "Galang '05"
Nelly Furtado — "Maneater"
Nina Sky — "Move Ya Body"
No Doubt — "Hella Good"
Pitbull — "I Know You Want Me (Calle Ocho)"
Quad City DJ's — "C'mon N' Ride It (The Train)"
Rihanna — "Pon de Replay"
Salt-N-Pepa — "Push It"
Snoop Dogg/Pharrell — "Drop It Like It's Hot"
Soulja Boy Tell 'Em — "Crank That (Soulja Boy)"
Technotronic — "Pump Up the Jam"
Wreckx-n-Effect — "Rump Shaker"
Young MC — "Bust A Move"
Dance Central claims to be for beginners and experts to dancing, allowing you to rehearse before you take the leap into main game. There are over 600 moves to get to grips with along with 90 dance routines. You of course get the chance to gain achievements while dancing around in your living room as well as there being a Dance Battle mode where you can challenge your friends or family to a dance-off.
"We felt it was very important to launch Dance Central with a balanced selection of the latest, greatest and all-time classic tracks," said Paul DeGooyer, Senior Vice President of Music, Electronic Games and Programming for MTV Networks. "The set list on the disc really achieves that goal, offering everything from "jerking" to disco, from Rihanna to Young MC. Whatever your jam, we think you'll find something to get you moving in this contagiously fun soundtrack."
Dance Central will also have DLC from release allowing you to grab any extra tracks that take your fancy, DLC tracks have not been announced yet but we're sure they'll follow shortly. It is also worthwhile to know that they have promised that DLC will feature new routines, so you won't just be paying for a song.
Dance Central is set to come out on the release of Kinect on November 10th and is an exclusive Kinect title which retails for £39.99, we had a play of it at Eurogamer Expo 2010 and even though you may look a little silly the first time, determination to do better kicks in, especially when you have an audience.