The visionary adventure game designers at Daedalic Entertainment have announced a Publishing Agreement with Lace Mamba Global that will see three new games released to a number of territories including the UK!
For those of you unaware, Daedalic Entertainment are the German studio behind the highly acclaimed The Whispered World, an adventure game that took our hearts and imaginations. The publishing agreement will see the long awaited release of their critically acclaimed Edna and Harvey: The Breakout, as well as new titles, A New Beginning and Deponia;
Edna wakes up in the padded cell of an insane asylum, with no memory she doesn't known how she ended up there, but she is certain that she has been wrongfully imprisoned! It's ok though, because she knows that she has to escape, it's alright though, because her stuffed toy bunny Harvey totally agrees with her! Edna and Harvey is an insane point and click that takes away the particle effects and physics engines of recent games and relies solely on story and character just like the classic point and clicks everyone used to enjoy.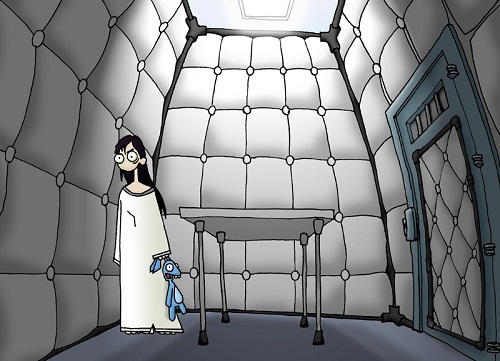 A New Beginning is a cinematic, eco-thriller, with an impending global climate cataclysm threatening the world, taking place at locations around the globe. Players will need to try and save a world hanging in the balance in a story taken from the headlines of the day, dealing with the most defining issue of our time.
Deponia is a fast-paced comedy in what is being claimed as one of the most unusual love stories in gaming history. In a story filled with twists, it's off-beat characters live on the trash planet of Deponia, a unique world in the style of Adams, Pratchett and Groening. Deponia is brought to life through Kuvaq the improvised village built inside the trash heap, to the swimming black market and the dark corners of the elevated planetary railways. With detailed, hand-painted backgrounds in widescreen format and top-quality animation Deponia sounds like it will not be an adventure game to miss.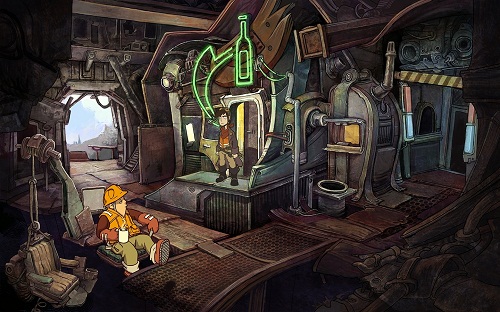 Carsten Fichtelmann, Managing Director of Daedalic Entertainment added: "This partnership will bring our eagerly awaited upcoming titles to new audiences in the United Kingdom and other key territories. We're very much looking forward to working closely with Lace Mamba Global and making this partnership a successful adventure for all parties."
Unfortunately there is no word on release dates yet, but keep an eye out, we'll defintely be keeping up to date with any news on Deponia, with an art style as beautiful and eye-catching as The Whispered World a great story will be the icing on the cake!