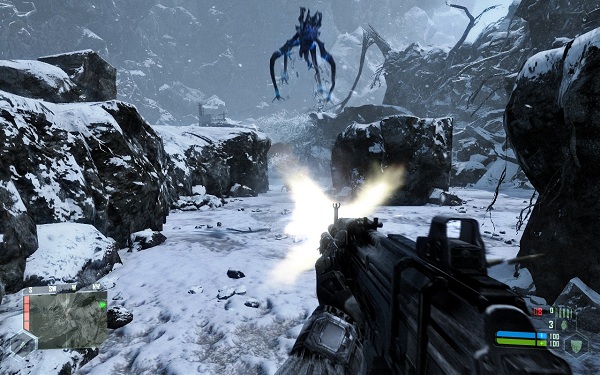 Crytek and Electronic Arts have confirmed that a new Crysis 2 multiplayer demo will hit Xbox 360 and PC on March 1st. The studio added that a PS3 taster is also in the works, and will be released "soon", but no dates have officially been given.
Thanks to the franchise's signature Nanosuit, the demo promises to imbue players with powers such as strength, invisibility and speed. The final retail product will feature six multiplayer game modes and twelve maps, but the demo is confined to just two of each.
Crytek says it has taken player feedback to help improve the experience even more, after over 1.7 million players downloaded an earlier multiplayer demo that was exlusive to Xbox 360 back in January.
Crysis 2 will be available on Xbox 360, PS3 and PC from March 25th in the UK, and don't forget to get your pre-order down for the Nano edition if you wanted to secure one before they sell out.