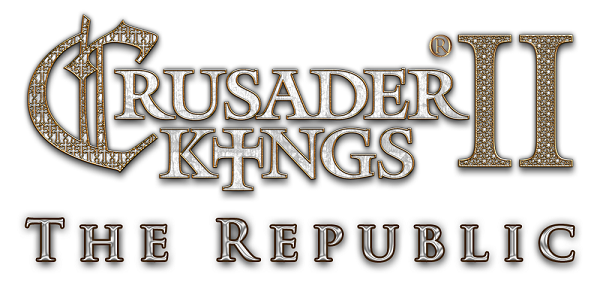 Paradox Interactive have unveiled a new video developer diary for Crusader King II's upcoming expansion The Republic, so sit back and let project lead Henrik FÃ¥hraeus give you a low down on what's in store in the new DLC.

" frameborder="0" allowfullscreen> Republic allows players to experience a whole new style of game, playing as the head of a Patrician family in one of the great Merchant Republics of Venice, Genoa, Pisa, the Hanseatic League or Gotland that control the sea with their trading empire, whilst defending it at all costs be it against feuds or rival families.

As the head of the family you must guide your Republican dynasty through fortune and misfortune in a world that is dominated by kings and emperors. Crusader Kings II: The Republic expansions will be released January 14th on all major digital distribution sites for the SRP of £7.99.