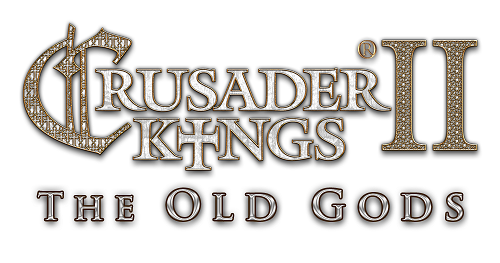 Finally your medieval dramas can be expanded a whole 200 years with the new Crusader Kings II DLC; The Old Gods, because its out now... what are you waiting for, go get it and expand your empire with the rough brutality of the Norse pagan tribes, why not listen to some heavy metal whilst you're at it.
The expansion will add a number of widely requested features in the game including the ability to play as a Pagan or Zoroastrian ruler, and expand your empire through war, pillaging and ruthless brutality. In the year 867 the 'Old Gods' were mighty, in England they pillaged their way across the land, deposing kings and establishing their own laws. In the East they had founded Russia, and pagan tribes were on the move in Central Europe.
With the Old Gods you can help matters through sacrifice and divination, or convert with new missionary missions, rebels are no longer faceless and will be led by defined characters, not to mention there is the addition of a new pagan interface and more.
Crusader Kings II: The Old Gods is out now across all good digital distribution sites alongside the Norse Unit Pack, Norse Portraits and Hymns to the Old Gods DLC packs for the SRP of £9.99 and 99p respectively.