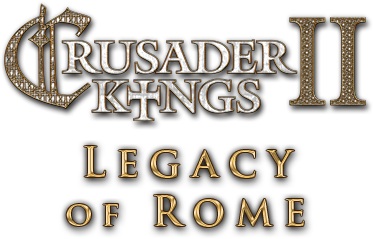 Paradox Development Studio have announced that they are still hard at work in adding to the most brilliant grand strategy of this year; Crusader Kings II, with a new expansion that adds the wealth of the Byzantine Empire into the mix.
Similar to their most recent expansion Sword of Islam they aren't simply adding a few regions to control; in the rich politics of Byzantium you'll find that disgruntled vassals will split into factions and band together against your rule, however Legacy of Rome introduces Leader Focus that makes a generals' skills more important than ever before, and far more capable to fight revolts.
Rather than need to depend on the patriarch of Constantinople, you'll be able to appoint your very own Orthodox patriarch, which also comes with greater control of where your levies are sourced, as well as giving you the opportunity to indulge in a series of new Byzantine-specific events, and decisions.
Crusader Kings II: Legacy of Rome is scheduled for a release during Q4 2012 from all major digital download channels for the SRP of $9.99