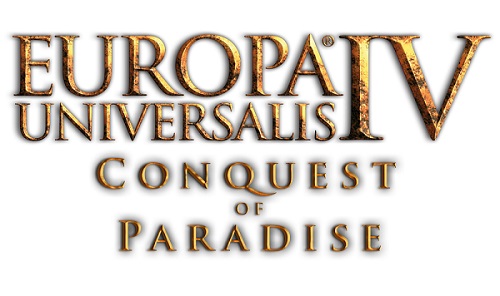 The day has come, future conquerors can now go on a Conquest of Paradise in Europa Universalis IV, the first expansion to the award-winning empire-building game from Paradox Development Studio. Conquest of Paradise provides players with an all-new set of challenges as they take to the New World during the age of exploration!
The new expansion for Europa Universalis IV opens up the brave new world more than ever before, allowing you to send your ships off to the west to discover a completely randomised American continent where no playthrough will ever be the same! Check out the launch trailer for it.
Alongside the release of Conquest of Paradise, Paradox Development Studio have also released three additional packs; the usual Song of the New World Music DLC, and the Native Americans and Conquistadors Unit Packs for 99p each.
Europa Universalis IV: Conquest of Paradise not only makes it possible for you to play as a Native American nation and master unique national ideas, buildings and events, but you may also take on a Colonial Nation and declare colonial war, I just hope I can live in peace for a few years before my land gets forcibly taken from me!
If you like the idea of rewriting history why not check out the Paradox Short Story Contest 2014, there's still time!
Europa Universalis IV: Conquest of Paradise is out now and has been released alongside three additional DLC packs that can all be downloaded from all major digital download portals.