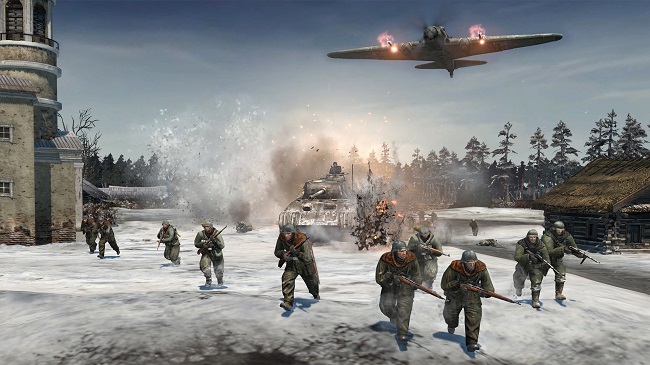 Thanks to SEGA for recently acquiring Relic Entertainment from the recent THQ bankruptcy they've now announced a release date for Company of Heroes 2 as THQ didn't manage to release it before running into problems.

Company of Heroes 2 was originally set for release early in 2013, however Relic are instead using some additional time to help meet the high standard set by the original game which of course fans will expect. Company of Heroes 2 is set during 1941 where Germany carried out Operation Barbarossa which launched a full-scale invasion on the Soviet Union. You take command of the Red Army to free Russia from the invading Nazis; in the attempt to gain the upper hand, which in total resulted in the death of over 30 million people.
"We hate to disappoint our fans with a later than expected date as we know they are eager to play but we feel that the additional time will help the team deliver the high quality sequel fans deserve." commented Greg Wilson, Producer of Company of Heroes 2. "However, the wait won't be long as players will soon be able to help us test and balance multiplayer in the upcoming Closed Beta. Details will follow shortly."
Company of Heroes 2 is set for release on June 25th in North America and Europe for Windows, but of course keep an eye out for details on the beta if you'd like to give it a test before it's released this summer.