There aren't many games that manage to break the language barrier, at least not literally anyway, well Pigsels Media have tried just that with their first game Coloropus which is heading to retail thanks to Lace Mamba Global.
Coloropus is all about a young octopus trying to save his girlfriend Pinky; you'll be taken down into the sea solving many a colour based puzzle as you dive deeper into the dark and eerie depths of the ocean. Puzzles are solved by eating coloured pearls that change Coloropus' colour to be able to move accordingly through coloured obstacles. With 40 unique locations, more than 15 creatures and 5 puzzle bosses, Coloropus promises to be a fascinating and challenging little tale.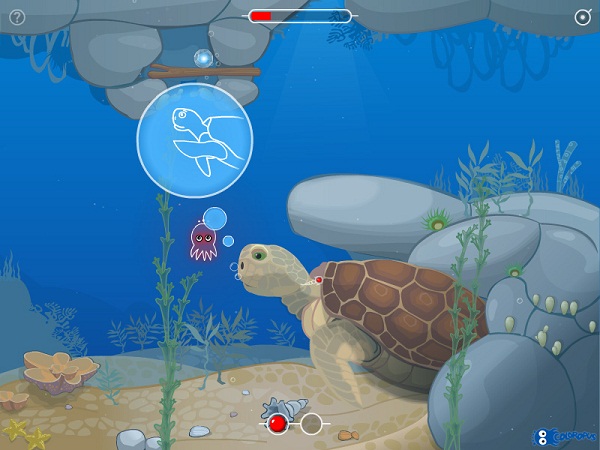 Don't believe us? It's already recently won the 'Future Hit' and 'Most Steady Game' trophies at the Flash GAMM contest held in Kiev in December 2011.
Coloropus achieves all this without spilling a single word; all dialogue and game hints are presented as comics in speech bubbles, hopefully allowing people of all ages, and locality to enjoy the game, allof its hand drawn locations and colourful creatures when it is released March 23rd 2012.