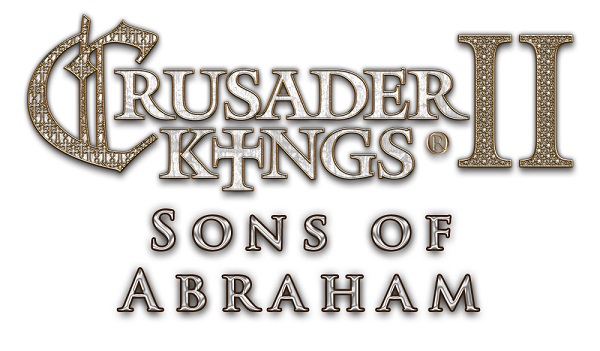 Paradox Interactive and Paradox Development Studio have released the fifth expansion of the critically acclaimed sandbox strategy Crusader Kings II and whilst you won't get to play as the Pope, the expansion unveils a wealth of new features allowing you to take on one of the big three religions in Medieval Europe: Christianity, Judaism and Islam. To celebrate, why not check out the features trailer.
If you're interested in celebrating these religions be sure to join the project lead of Sons of Abraham; Henrik FÃ¥hraeus on the official Paradox Twitch TV Channel tonight at 8pm.
Crusader Kings II: Sons of Abraham will plunge you into the profitable world of Papal politics where you must choose your bishops wisely and reap the rewards of the Pope's money and the occasional favour. Of course the Pope doesn't just hand out his money, and you'll need to show your true devotion, then again you may not even be loyal to the pope, you could pick the Mutazili or Ashari in the Islamic debate, or play as a Jewish lord, no matter what doctrine you follow, Crusader Kings II: Sons of Abraham will allow you to experiment and do as you see fit!
To coincide with the release, Paradox Development Studio have also release three additional DLC packs; Crusader Kings II: Military Orders Unit Pack (Christian Holy Orders), Crusader Kings II: Warriors of Faith Unit Pack (Non-Christian Holy Orders), and the always welcome Music DLC Crusader Kings II: Hymns of Abraham.
Crusader Kings II: Sons of Abraham is out now for £7.99 and is available from all good digital distributions, please bear in mind in order to play the expansion you will need the base Crusader Kings II game, but why wouldn't you own that already?!