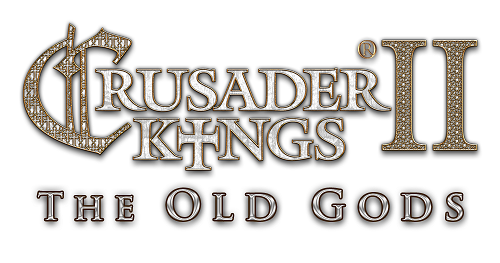 The time has come, and soon darkness will fall on the joy and merriment that you bring your subjects in Crusader Kings II, Paradox Interactive and Paradox Development Studio have announced the release date for the hotly anticipated Old Gods expansion 400 year from the fall of Rome and 200 from the revelations of Mohammed, where some Pagans sacrifice to their gods to a most bloody harvest.
To coincide with the news, Paradox have released a new trailer which is the first to show off the new gameplay of the expansion including travelling up rivers, the new map and new powers that will have tribes competing for prestige.
The expansion will add a number of widely requested features in the game including the ability to play as a Pagan or Zoroastrian ruler, and expand your empire through war, pillaging and ruthless brutality. In the year 867 the 'Old Gods' were mighty, in England they pillaged their way across the land, deposing kings and establishing their own laws. In the East they had founded Russia, and pagan tribes were on the move in Central Europe.
With the Old Gods you can help matters through sacrifice and divination, or convert with new missionary missions, rebels are no longer faceless and will be led by defined characters, not to mention there is the addition of a new pagan interface and more, if you want to read up a little more on the intricacies that the new expansion introduces, be sure to catch up with the developer diaries on the Paradox Plaza forums.
Crusader Kings II: The Old Gods is scheduled for a release May 28th across all good digital distribution sites, keep your eyes peeled for our preview of the game when we got our hands on it at PDXLondon, and see how we feel about taking up some of the more blood thirsty characters.