Paradox Interactive and the Paradox Development Studio have announced that they will be showcasing the brand new Crusader Kings II expansion; Sword of Islam tonight June 27th on TwitchTV so fans of the unique strategy game can get a glimpse of what to expect from the add on.
If you found it difficult to keep your eye on one wife in Crusader Kings II, the new expansion Sword of Islam that was released yesterday opens up a can of polygamous problems, new laws, traits, titles and over 100 new events in the new dynasty path of Muslim nations.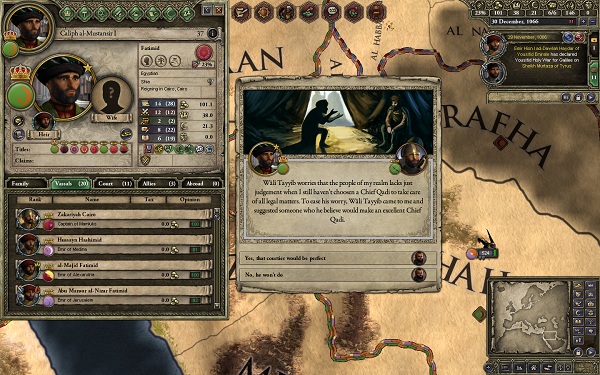 The stream will go live at 5pm GMT on the official Paradox Interactive Channel, and viewers will be guided through Sword of Islam with project leader Henrik FÃ¥hreus, he will also be giving a QA session from the community via the chat, so if you've any questions that you're dying to ask, get on TwitchTV tonight.
Crusader Kings II: Sword of Islam is available now from all leading digital distribution platforms for the RRP of £7.99.