Yesterday Gamercast had the privilege of a trip to the industrious Sheffield, we weren't there to visit the Millennium Galleries, or the Botanical Gardens, instead we headed into a large business park in the heart of Sheffield and visited the illustrious; but well hidden Sumo Digital, who are working on the new Doctor Who Adventure Games for the BBC.
It's what you've all been dying to hear, and we can now officially confirm that the first episode in the Doctor Who Adventure Games will be titled; City of the Daleks, the doctor will take us to London in 1963, ready for Beatle mania; however something is wrong, and London is in ruins, and the human race is all but destroyed! The most exciting feature of the first episode is that we will be taken to the Dalek home planet of Skaro to the city of Kaalaan, where you 'wouldn't want to go without a brolly'. The episodes will all be canon, and are made in close collaboration with the creators of the show, and there is even the possibility of episodes referencing the Doctor's exploits in the games, so we know that these adventure games will be serious business.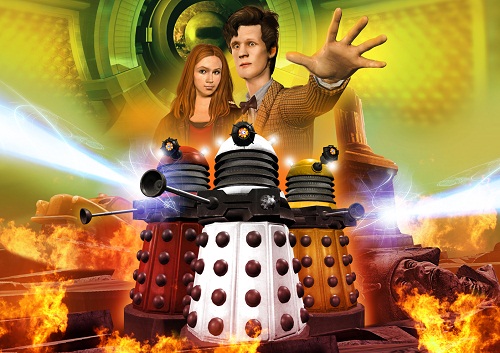 The BBC are very excited with their plans on the series, and sees the Doctor Who Adventure Games as a new enterprise in which the brand will introduce gaming to an audience that may be unfamiliar with the idea.
Read more »