City Builder takes the humble construction simulator and expands it with the tasks of hiring staff, purchasing vehicles and completing building contracts for the city, although at heart it is a city-management game similar to Sim City.
With the likes of football stadiums, entertainment venues, housing and office blocks to construct, you can help shape your city into a fully-realised metropolis, but rather than focus wholly on the buildings, City Builder shines a light on the men behind the structures, requiring you to hire construction workers such as ground workers, steel fabricators, electricians, carpenters and gardeners to complete most projects.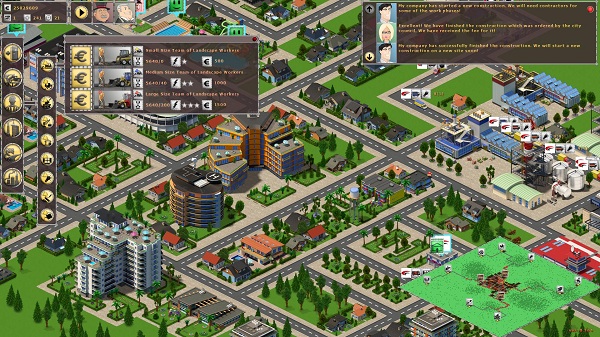 Whilst it might not look up to scratch with the newest offering in the renowned Sim City franchise, City Builder's unique take on the tired old sub-genre of strategy sounds oddly refreshing so it will be interesting to see how the game handles.
City Builder is scheduled for a release February 15th for Windows PC thanks to Excalibur Publishing.