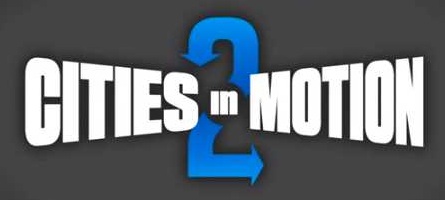 After the massive strategic announcement that was Europa Universalis IV at Gamescom, there was little else that could follow the colossal grand strategy that Paradox Interactive are renowned for. So, they didn't dream of announcing a second historical strategy, and the second title up their sleeve was the sequel to the surprisingly brilliant tycoon simulator Cities in Motion 2!

There's no gameplay footage just yet, and instead Paradox are teasing the sequel to Colossal Order's addictive transportation strategy with an announcement trailer:

" frameborder="0" allowfullscreen>nding on the original, many fans will be thrilled with the inclusion of co-operative and competitive multiplayer modes, however I'm a bit more excited about the inclusion of player-managed timetabling, dedicated bus lanes and more vehicle and design options than ever before! Just think of the possibilities.

If you did not delve into Cities in Motion, its successor is following closely with the same award winning formula; giving players famous cities that are in dire need of efficient, effective and affordable public transportation systems that will need to be guided with the growth of the city, as well as efficiently maintained to stay up to date.

Cities in Motion 2 is scheduled for a release during Q2 of 2013 for Windows PC and Mac, we cannot wait to hear more about the additions from the original.